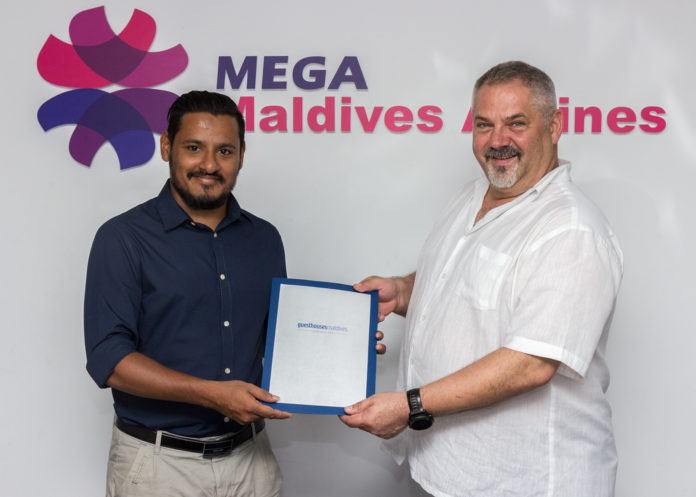 "Mega Maldives" & "Maldives Gas" signed a Memorandum of Understanding (MoU) with Guesthouses Maldives Conference to become the "Airline Partner' & "Gas Partner" respectively for the event. Taking place in 24th September 2016, "Guesthouses Maldives Conference" will be a one day event with pre-scheduled business meetings, education sessions, networking events and interactive evening functions organised by Guesthouses Maldives Magazine.
This is an invitation only event with participants carefully selected, personally invited and verified against our strict qualification criteria. One day of pure business where we will have a full programme of events scheduled from morning to evening allowing you the opportunity to engage with existing and new prospects. By the end of the conference, everyone will walk away feeling satisfied after one day of networking and making new business connections. The agenda of conference will include, sales & marketing, revenue management, technology, design, photography & videography & suppliers stories.
MEGA Maldives Airlines is a Maldivian scheduled airline established in 2010 and serves as the international airline of the Maldives. It was awarded an AOC on 22 December 2010, and its first domestic flight was from Malé to Gan on 28 December 2010.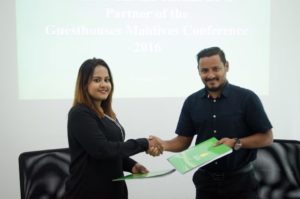 Maldive Gas Pvt Ltd was incorporated on 3rd October 1999. We supply Liquified Petrolium Gas (LPG) in cylinders of various sizes and household appliances of well known selected brands. We also provide medical gas to more than 95% of hospitals and medical centers in Maldives. Apart from these, the company also sells Industrial Oxygen, Acetylene, Argon and Nitrous Oxide.
Started in 2014, Guesthouses Maldives the only magazine & conference promoting and providing all essential services to the guesthouse industry. Currently there are over 400 guesthouses in 80 islands of Maldives with 5000 bed capacity.