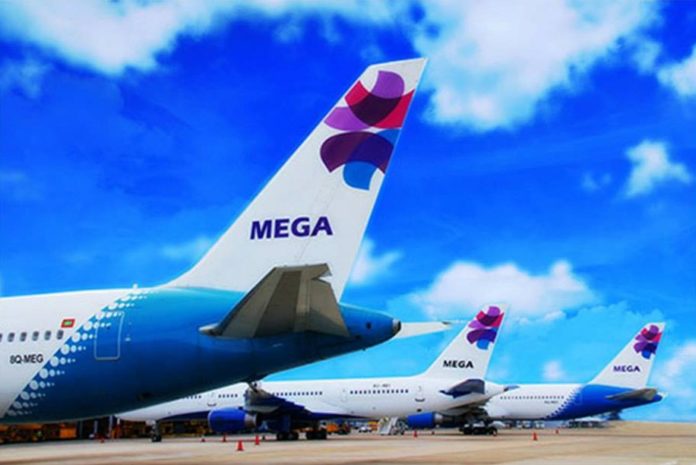 MEGA Maldives has announced a temporary suspension of flights between Male and Delhi, due to non-availability of aircraft and low demand.
The canceled flights are outbound flights from Male' to Delhi on 20, 23 and 25 March 2017 (Flight: LV 304) and inbound flights from Delhi to Male' on 21, 24 and 26 March 2017 (Flight: LV 305). The airline is offering a full refund for any passenger with a ticket on which the outbound journey has not been made, and all passengers with an inbound ticket will be provided return journey on an alternative airline or a partial refund.
The airline further announced that all flights between Male' and Delhi will be suspended until further notice.
MEGA Maldives launched their inaugural flight between Male and Delhi on 17 November 2016, with three non-stop weekly flights between the two countries.