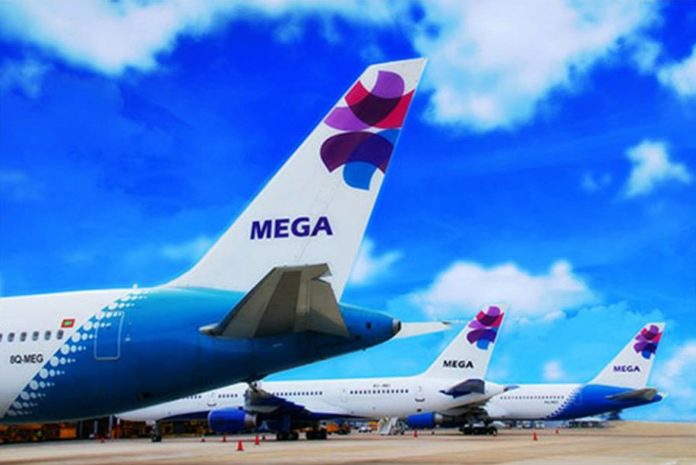 Mega Maldives has announced vacancies for Airbus A320/A330/A340 Training Captains, Technical Pilots, and Senior First Officers thus sparking signs that they are to make their much-anticipated return to the skies.
Mega Maldives halted their operations temporarily on May 2nd, 2017 citing financial difficulties, while all their leased aircraft's have been returned to its rightful owners. The expression of interest for flight operation staff comes at a time where a majority of their staff have been asked to go on no pay leave for a period of 3 months. Due to financial difficulties, Mega has been unable to pay their staff regularly in the past, although they have agreed to pay them back when financially capable.
According to the airline's latest press release, their justification for halting service is to restructure the company and to capitalize. Mega Maldives is yet to comment on their financial status. Mega Maldives was formed by a partnership between an American company and a Maldivian company in 2010. Mega has successfully flown to over 50 destinations worldwide while carrying 1.1 million passengers. CEO George Weinmann holds 49 percent of the shares while director of strategy development Mifzaal Ahmed and vice president admin and legal affairs Ms. Mizna Ahmed collectively holds 51 percent shares of the company. It is rumored that Mega Maldives is looking to let go of their majority share to an interested buyer.