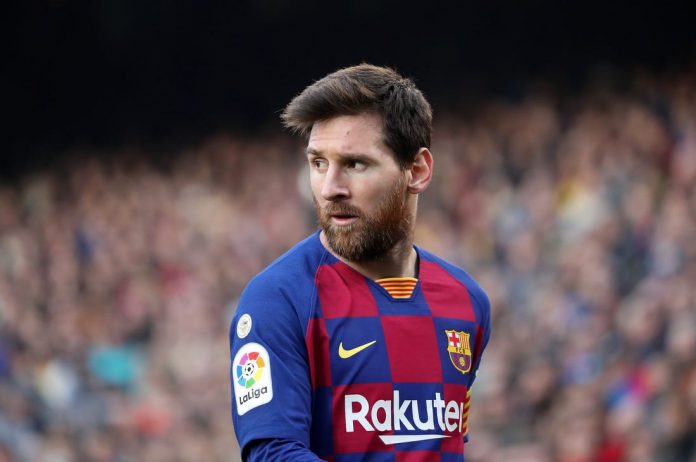 Forbes has announced that the only move Lionel Messi needs to make to become soccer's next billion-dollar man is none at all!
The announcement made by Forbes two days ago on August 22 Saturday, has been the centre of attention among football lovers especially the fans of Lionel Messi.
According to Forbes, If the star forward simply shows up at Barcelona's Camp Nou in September, he will end the 2020-2021 season with more than $1 billion in career earnings, a victory only three athletes before he has won.
Forbes further read that the high fives may have to wait. After a year-long battle with FC Barcelona, the Argentine icon is threatening to leave the club after 16 years, ditching the final year of a contract that could make him the highest-paid player in what has become the world's most lucrative sport.
Messi's arrival in the billion-dollar clubhouse will mark a climactic chapter in what has been soccer's most expensive sideshow since 2009, when he and Ronaldo first faced off on competing teams in Spain's La Liga, highlighted Forbes.
The strutting and often shirtless Ronaldo perfected the sport's showman brand while the media-shy Messi was hailed as the modest one, more interested in his footwork than footwear, as prolific a goal scorer as a wingman and a master at crediting teamwork.
No matter what Messi chooses, the billion-dollar honor is his to lose. Soccer's No. 3 earner, Neymar, has so far earned $450 million in his career and stands to make less than $100 million this season. Neymar's Paris Saint-Germain teammate Kylian Mbappé will make less than half that.