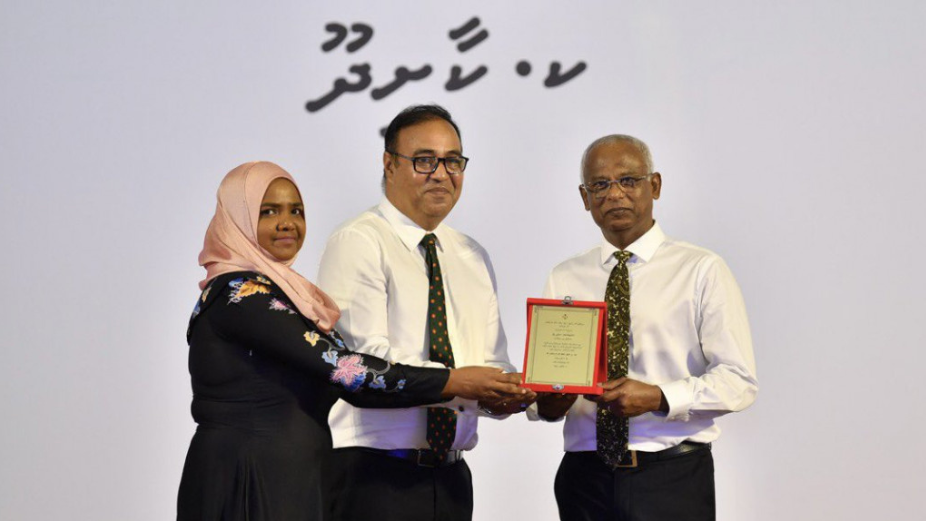 MI College received a memento at the Agriculture Day function held at Kaashidhoo. The memento was given in recognition of outstanding contributions to agriculture in the country. President Ibrahim Mohamed Solih presented the memento to Ahmed Mottaki, the chairman of MI College.
MI College works to provide higher education in this subject around the nation because it acknowledges the significance of agricultural education and training. A course in agriculture has also begun at the school of Agriculture of MI College, which has been constructed in Addu City. A further indication of the value MI College places on farming is the inclusion of agriculture in Addu International School's curriculum.
For those who are interested, MI College also offers a quick training course called Certificate III in Gardening.
MI College states that they are aware that residents of Addu have always had an interest in establishing farms, and the purpose of their program is to teach students how to produce natural fertilisers. The people of Addu, including students, college students, and residents of the city, have showed interest in agriculture. MI College has provided these programs at no charge thanks to its partnership with the Women Development Committee of Addu and the Women Development Committee of Meedhoo.
Additionally, in collaboration with the Hulhumale' HDC, free training programs were given in Hulhumale'.
President Ibrahim Mohamed Solih has declared October 15 as Agricultural Day. The major goals of marking Agricultural Day are to honor the effort made by farmers to ensure the nation's food security and to motivate young people and people of working age to enter the agricultural industry in order to raise the proportion of agriculture in the national economy. It also gives farmers engaged in a variety of agricultural endeavors around the nation the chance to gather together, recognize the challenges they face and discuss solutions, as well as propose new methods that are best suited to dealing with the problems brought on by climate change.