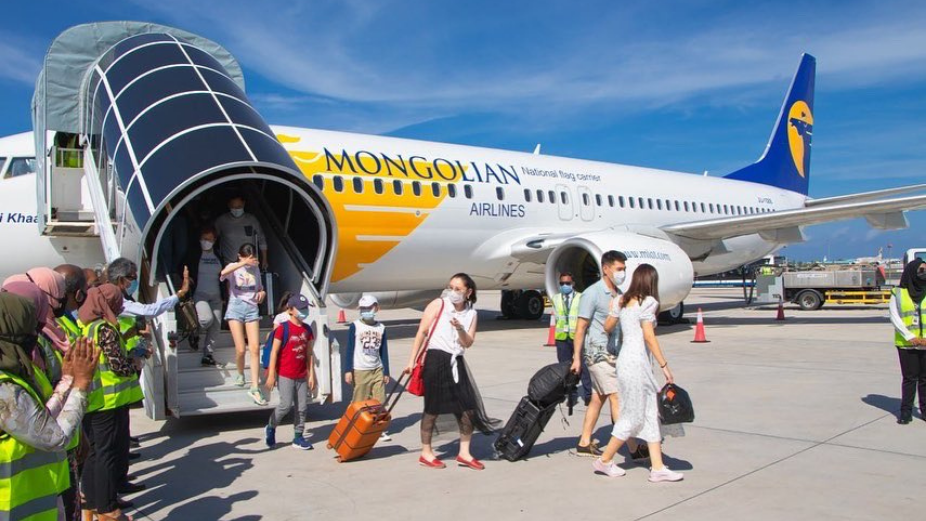 Velana International Airport has yesterday welcomed the arrival of charter flights from MIAT Mongolian Airlines, the national flag carrier of Mongolia.
Although the first flight landed yesterday, back-to-back flights between the two countries will be operated from 27th December 2021 until 31st March 2022.
Passengers on yesterday's flight were members of the Mongolian travel industry, including tour operators, travel bloggers, and media personnel.
Headquartered in Ulaanbaatar, Mongolia, MIAT Mongolian Airlines was founded in the year 1954 and serves as the national airline of Mongolia.