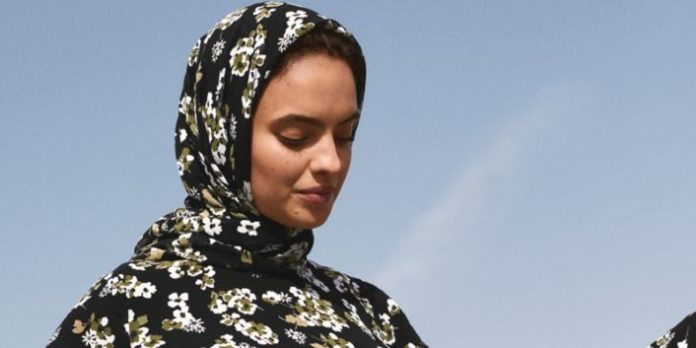 We Maldivian women love ourselves some branded products. Be it make up, clothes, bags, shoes or even accessories, we always look for quality branded stylish products. In line with this trend, a new elegant hijab by Michael Kors is set to hit the markets in March 2019.
With olive green and white blossoms decorating the beautiful material, the hijab is being released with a blouse and a jumpsuit made of the same print. There are two handbags, white and olive green with either a lace up whiter sneake or a sleek black heel. For those looking for a more daring look, try the hijab along with the clothes in the fashion line. A white sun glass would complete the look with some cherry red lipstick to stand out.
The line is an extension of the brands latest SS19 MICHAEL Michael Kors collection. For the collectors of beautiful, branded and quality products, Michael Kors has definitely dropped a gem. Although the price is yet unknown, we believe that this is a worthy purchase and addition to your wardrobes.