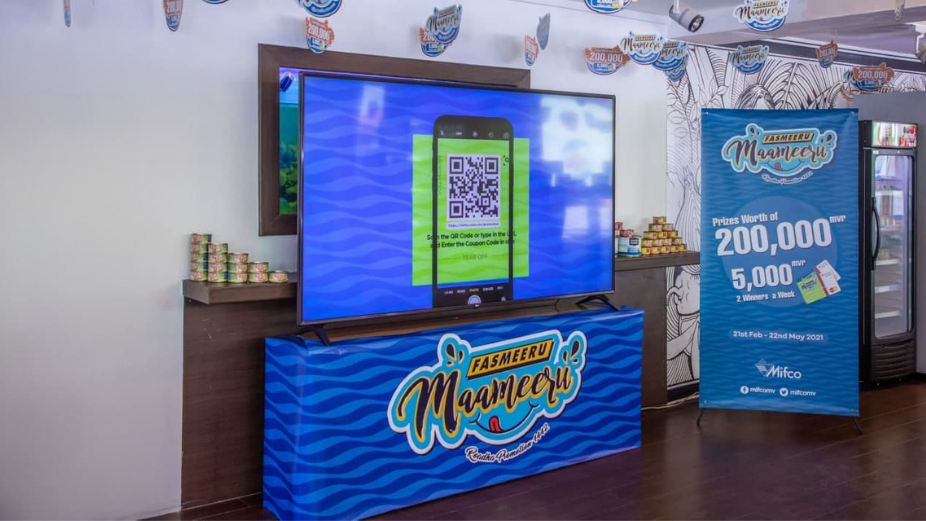 Maldives Industrial Fisheries Company Ltd (MIFCO) has announced the beginning of their Fasmeeru Maameeru Roadha promotion 1442.
"Fasmeeru Maameeru Roadha Promotion 1442" is targeted to give MIFCO customers the opportunity to win weekly prizes and one lucky draw. The promotion will be conducted for 13 weeks, ending on 22nd May 2021. The promotion venues include all MIFCO outlets in Male' and Hulhumale', as well as from the sites.
During the promotion, two lucky winners will receive a BML gift card worth MVR 5000 each week and at the end of the promotion, one winner will receive MVR 70,000 cash prize.
This promotion is only applicable for MVR 200 and above purchases. A coupon will be issued to eligible customers who are then required to scan the QR code. Once scanned, it will direct customers to the website where they are required to enter the coupon code to participate in the lucky draw.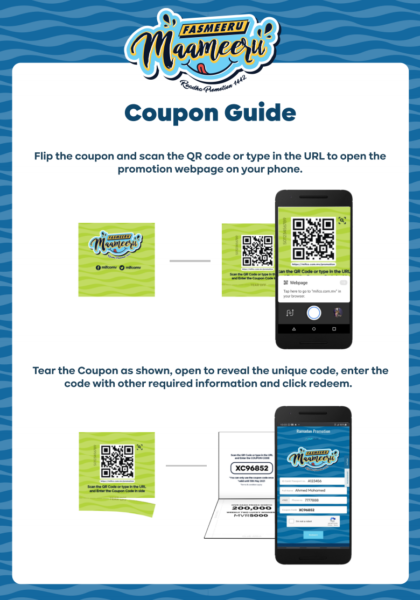 The winner of the lucky draw will be notified by the 31st May 2021 via a phone call or prize notification email.
MIFCO has also reduced prices for their fish cans with Tuna Chunks in oil case (48 units) now available for MVR 575 and Tuna Chunks in Brine (48 units) available for MVR 538.