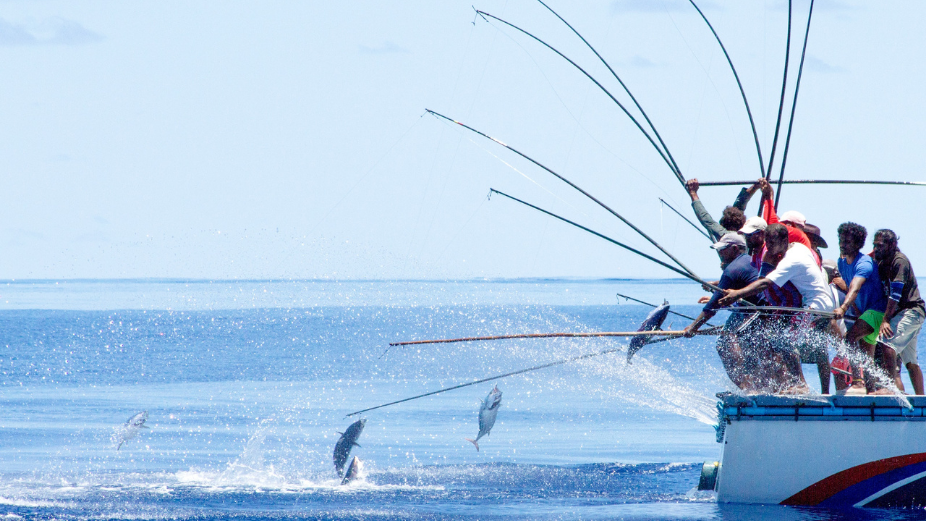 Maldives Industrial Fisheries Company (MIFCO) states that the highest quantity of fish the company bought from fishermen in a single month in its entire history was during December 2021.
December, in addition to being the month in which MIFCO bought the highest quantity of fish, was also the month the company paid the most to their fishermen. MIFCO's CEO Ismail Fauzy stated that MIFCO paid MVR 170 million to the fishermen in December. Fauzy also said MIFCO bought a total of 58,350.309 tonnes of fish last year, and paid fishermen MVR 901 million. 
He further stated that MIFCO was working to implement the government's plan to develop the company's resources. "As such, we identified there was a shortage of capacity at the Kooddoo harbor, and are working on that. We are also getting ready to increase the storage capacity in Kooddoo with a loan from the Saudi Fund," he said. Additionally, MIFCO is also working to increase the storage in GDh. Thinadhoo and M. Muli.
While MIFCO had controlled the quantity of fish it weights in face of an increase in supply on 24th December, MIFCO lifted the limit in Felivaru and increased the limit to six tonnes per vessel in Kooddoo and Addu Fisheries Complex. With these changes, MIFCO can now purchase 400 – 500 tonnes of fish per day.