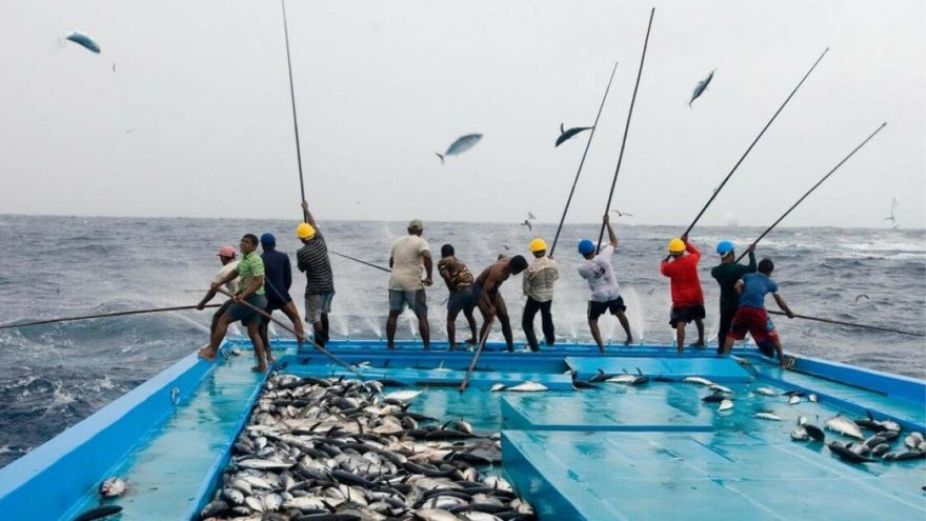 MIFCO has announced that it has disbursed more than half a billion rufiyaa to fishermen as of the 19th of this month. This represents a substantial increase compared to the same period last year.
Last year marked a record-breaking year for MIFCO; however, the disbursement amount has surpassed the previous year's figures. According to the latest statistics, the company purchased a total of 34,082 tonnes of fish from fishermen between the 1st of January and the 19th of this month. In comparison, during the same period in 2022, MIFCO purchased 26,694 tonnes of fish. This signifies a notable increase of 28% compared to the previous year.
The surge in the quantity of fish purchased from fishermen has resulted in an augmented disbursement of funds to support the fishing community. So far this year, MIFCO has disbursed nearly half a billion rufiyaa, totalling MVR 567,035,746. In 2022, the disbursed amount stood at MVR 430,523,358.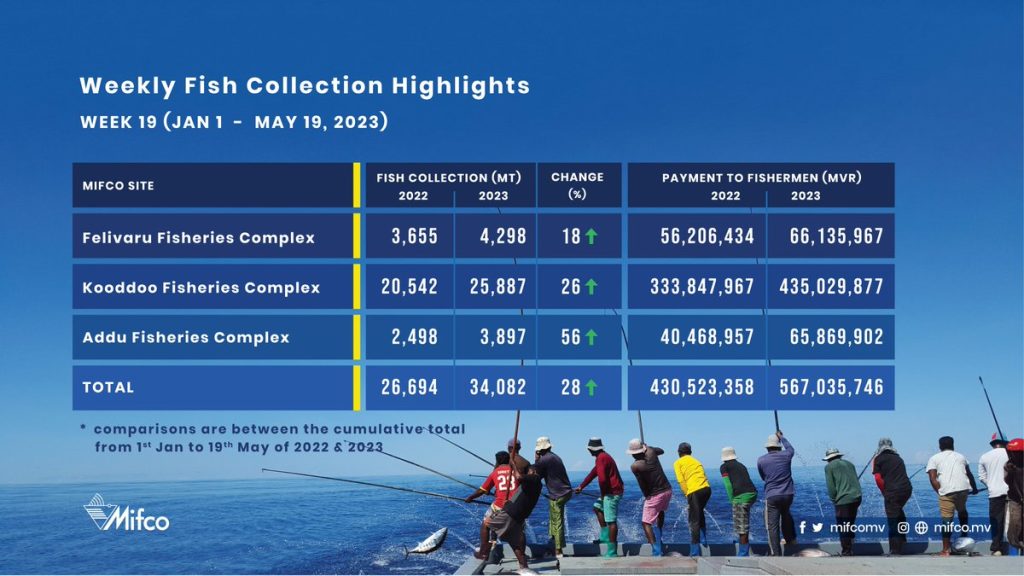 Source: MIFCO via Twitter