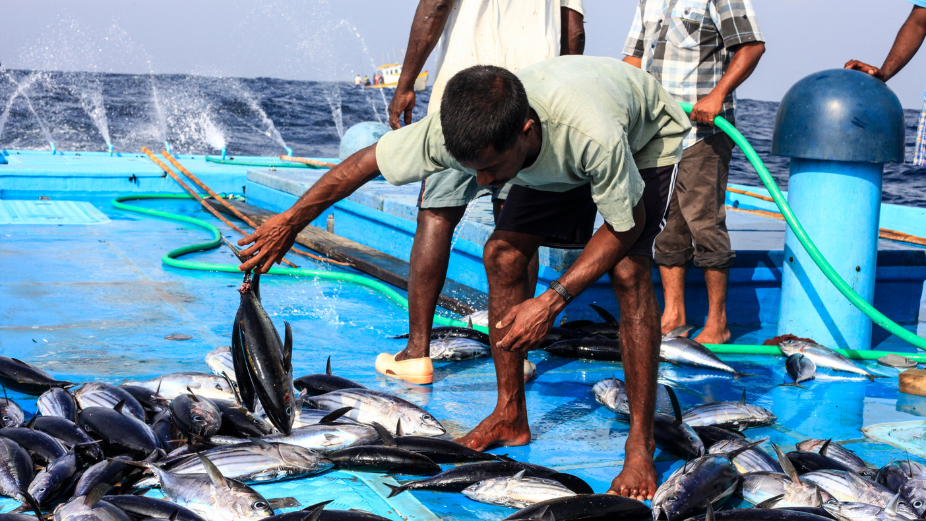 Maldives Industrial Fisheries Company Limited (MIFCO), the state-owned fish company, announced an increase in its fish purchase price to MVR 25 per kg, up from the previous MVR 17. The adjustment comes amidst reports of a reduced fish catch this season, compared to last year, which subsequently led to a decrease in the number of fishing boats in operation.
This decision comes after discussions with the fishing community, addressing their concerns and aspirations. As part of its growth strategy, MIFCO has been focused on amplifying its capacity to purchase fish. This includes the enhancement of various fisheries complexes and ports across the nation, such as the Addu Fisheries Complex, Thinadhoo Fisheries Complex, Kooddoo Port and Storage Expansion, M. Mulah Fish Harbour Development, Felivaru Infrastructure Port and Cannery, and the construction of Ihavandhoo Fisheries Complex.
Presently, foundational work on a 120-tonne brine freezing facility in Kooddoo and a fish purchasing facility in Thinadhoo is underway. The requisite machinery has been dispatched to these sites.
Moreover, a solution is in sight for fishermen facing challenges in weighing their catch. A 4,000-ton cold storage facility is in the pipeline for Felivaru. This facility, combined with those in Felivaru Kooddoo and Addu, will significantly streamline operations.
MIFCO has augmented its fleet with the acquisition of two fishing boats, and another three are expected soon. The government is keen on ensuring fishermen receive a fair price not only domestically but also on exports.
It has been confirmed that the Maldives is set to reduce export duties to both the UK and Europe. As it stands, local fish products face a 24% tax when entering the EU market, hampering the Maldives' competitive stance and affecting pricing. The Maldives is in also in discussions with the UK to sign a free trade agreement.