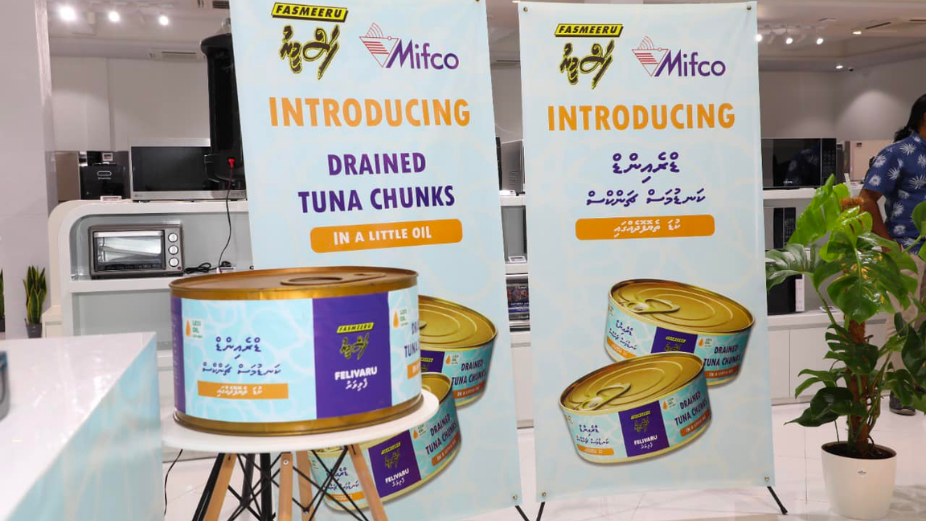 Maldives Industrial Fisheries Company Limited (MIFCO) has released its new canned tuna product, "Drained Tuna Chunks in a Little Oil", to the market.
The brand new product was launched during the Food and Beverage Show held in Hulhumale' earlier this month. MIFCO revealed that the product is unique compared to its other canned tuna products due to the low amount of oil used in the product.
MIFCO stated that oil will not need to be drained from the new tuna cans, which would ease many of the inconveniences faced by consumers when using canned tuna. MIFCO added the product will also be cheaper compared to its "Chunks in Oil" tuna cans.
The product is available for purchase at all MIFCO outlets. Customers can also purchase MIFCO's product line from STO People's Choice.