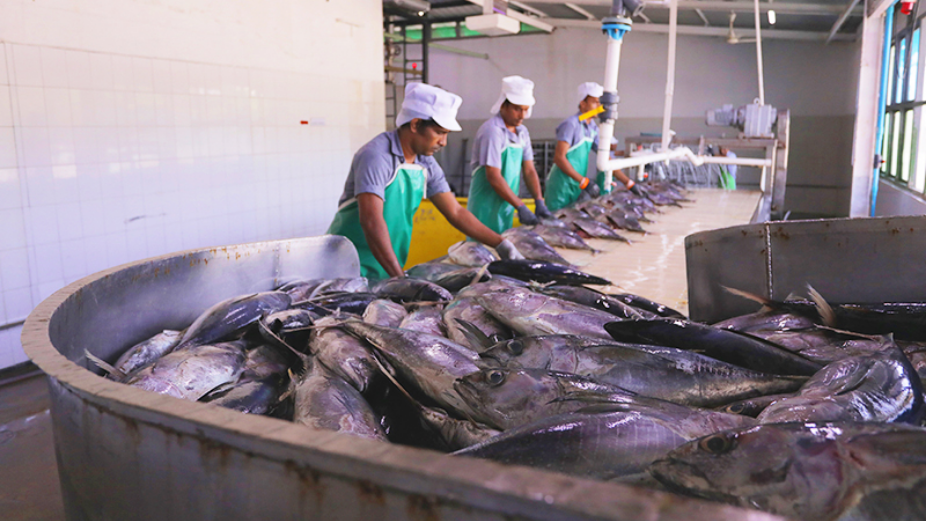 Maldives Industrial Fisheries Company (MIFCO) has lifted the fish purchase limit implemented previously at its southern centers over freezing capacity constraints.
MIFCO had implemented a limitation of 7 tonnes of fish to be weighed from each vessel from 17th April onwards which has now been lifted and in relation to these limits, fishermen had also protested in Kooddoo. Fishermen from the south had also criticized the company's buying restriction. They had said that imposing a restriction of 7 tonnes on the amount of fish purchased when they can fish 50 tonnes per day is extremely unfair to the fisherman.
MIFCO stated that it will continuously strive to enhance the services it provides to fisherman and stated that they will listen to concerns of fishermen and make their services faster and easier.
MIFCO has a capacity of 420 tonnes in the southern region. Southern region fish purchasing operations of MIFCO are carried out at Kooddoo Fisheries Complex and Addu Fisheries Complex.