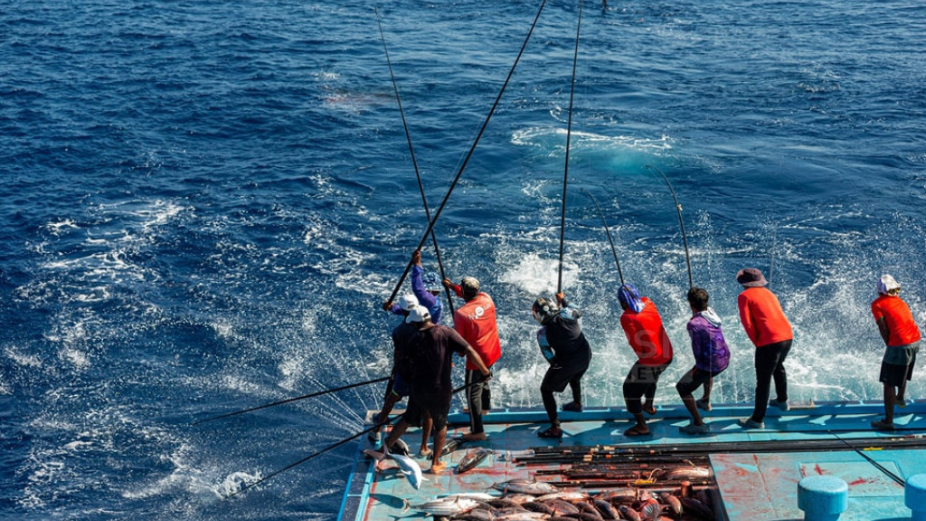 Maldives Industrial Fisheries Company's (MIFCO), the latest fish collection data signals a moment of triumph. A staggering 41,904 metric tons (MT) of fish have been amassed from dedicated fishermen underscoring an impressive 25% escalation compared to the same timeframe in 2022.
The spotlight falls on the outstanding performance of specific fishing complexes, with the Addu fisheries complex emerging as a true standout. Remarkably, fish collection at this facility has surged by an astounding 70%, setting a new standard for excellence. Following closely, the Kooddoo Fisheries Complex has also displayed praiseworthy results, experiencing a noteworthy 29% upswing in fish collection. However, the Felivaru Fisheries Complex encountered a slight setback, witnessing a modest 6% decline in tuna collection.
The implications of this remarkable increase in tuna collection extend beyond the seas. Fishermen have seen a tangible improvement in their financial compensation due to this surge. In the current year, MIFCO has generously disbursed a grand total of MVR 696,958,625 million to these hardworking individuals. This remarkable figure starkly contrasts with the previous year's compensation of MVR 532,424,823 million, signifying a substantial enhancement in their economic well-being.