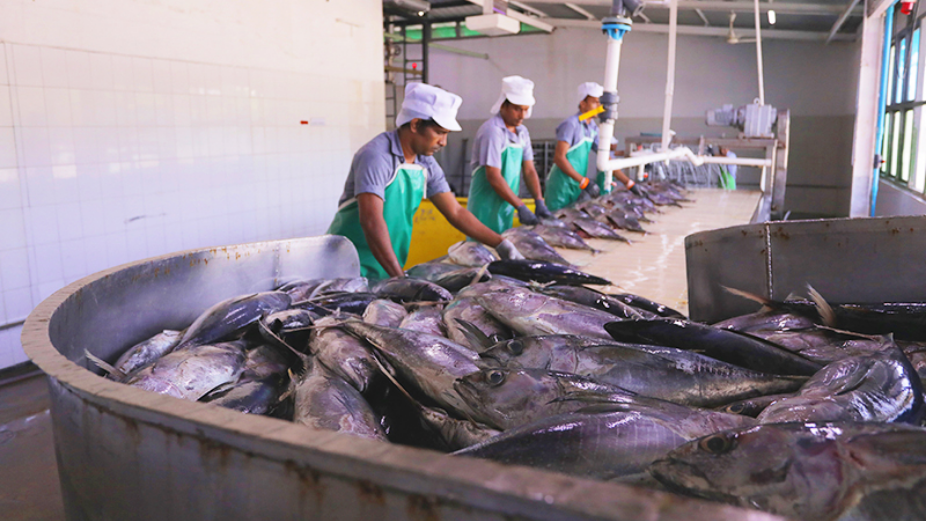 Maldives Industrial Fisheries Company (MIFCO) has spent over MVR 2.4 billion to purchase fish in the past three years.
MIFCO stated that in the 3 years of the current government, it was an accomplishment for them knowing that they were able to settle the payment for fishermen as soon as possible after weighing the fish. During the time of President Ibrahim Mohamed Solih's inauguration on 17 November 2018, MIFCO had dues to settle MVR 39 million to the fishermen. It was quickly settled as the Ministry of Fisheries, Marine Resources and Agriculture allocated this money to MIFCO.
MIFCO further states that during the hard economic hit due to COVID-19, the hardworking fishermen were greatly involved to keep the Maldivian economy afloat.
The biggest achievement for MIFCO in the past three years has been credited as their hardworking employees as well as the regular maintenance of their boats and centres.
In 2019, MIFCO had exported more than 39,000 metric tonnes of fish and in 2020, more than 33,000 metric tonnes were exported. As of right now more than 37,000 metric tonnes of fish have been exported in 2021. MIFCO has the means to store 100 and 300 tonnes of fish daily as well as carriers to export 2,400 tonnes of fish.
Additional fish purchasing centres at M. Mulah and Gh. Thinadhoo are currently being developed which will include facilities to freeze 100 tonnes of fish daily and store 500 – 1000 tonnes of fish.