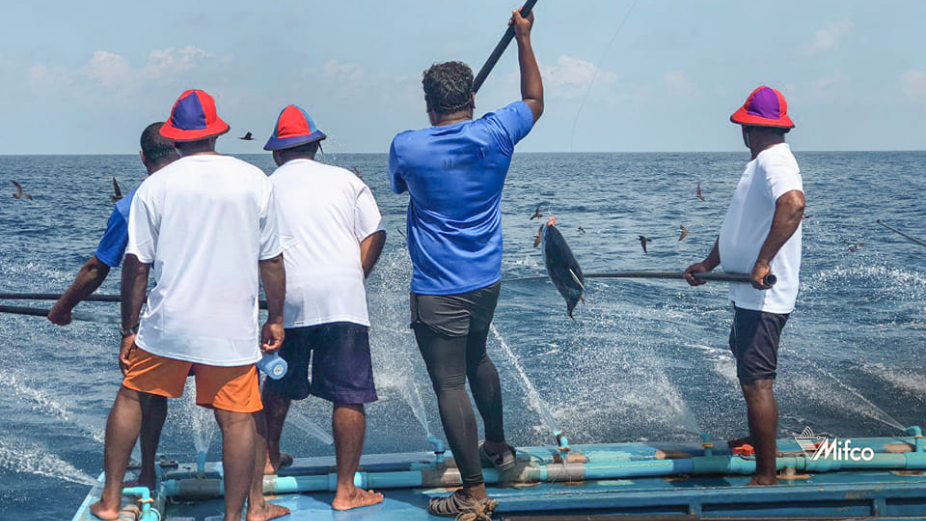 Maldives Industrial Fisheries Company Limited (MIFCO) has announced that its storage capacity will be expanded to 14,000 tonnes by the end of the year.
In an interview with PSM News, MIFCO's Chief Executive Officer, Ismail Fauzy, underscored that their top priority is to enhance the company's storage capabilities. To facilitate this, the government has initiated major projects to bolster the company's management while simultaneously equipping local fishermen with cutting-edge facilities.
Fauzy further revealed plans for a 120MT brine freezing facility at the Kooddoo Fisheries Complex and the development of the Thinadhoo Fisheries Complex. The essential machinery for these two sites has already arrived, paving the way for their timely completion.
In a move to supplement the storage infrastructure, MIFCO is constructing a 4000MT cold storage facility at the Felivaru Fisheries Complex. This initiative, Fauzy believes, will effectively alleviate the fish shortage concerns that have been troubling the fishermen.
Expanding on the company's growth strategy, Fauzy stated that the planned expansions would enable the company to increase its overall storage capacity to 14,000 tonnes by year-end. Adding to MIFCO's operational prowess, two more fish processing vessels have been added to their fleet. The company is also planning to procure three additional vessels, which will significantly enhance its processing capabilities.