The media house responsible for creating the most trusted news source in the Maldives, 'Mihaaru', and the highly popularised entertainment and lifestyle magazine 'Dho', is proud to announce its latest contribution to Maldivian Media; The Edition.
Launched on the 15th of May 2018, The Edition will be the Media Family's first ever dedicated daily English Newspaper featuring original news and current affairs content in addition to riveting reports and opinionated segments especially curated for the english-preferred demographics.
The live media event was held at the Grand Ballroom in Hotel Jen from 10:00 am to 11:00 am, going live at approximately 10:30 am.
"We live in an age where information exists on a borderless, virtual platform. The Maldives is fortunate to have so many global citizens, from different walks of life, interested in our country. Thus, it is a responsibility that is also in our best interest as a people, to ensure that the news we publish can be enjoyed by these parties and can be shared by Maldivians and those living in the Maldives, to their English speaking friends and family as well."   – Vaail Zahir Hussain, Executive Director.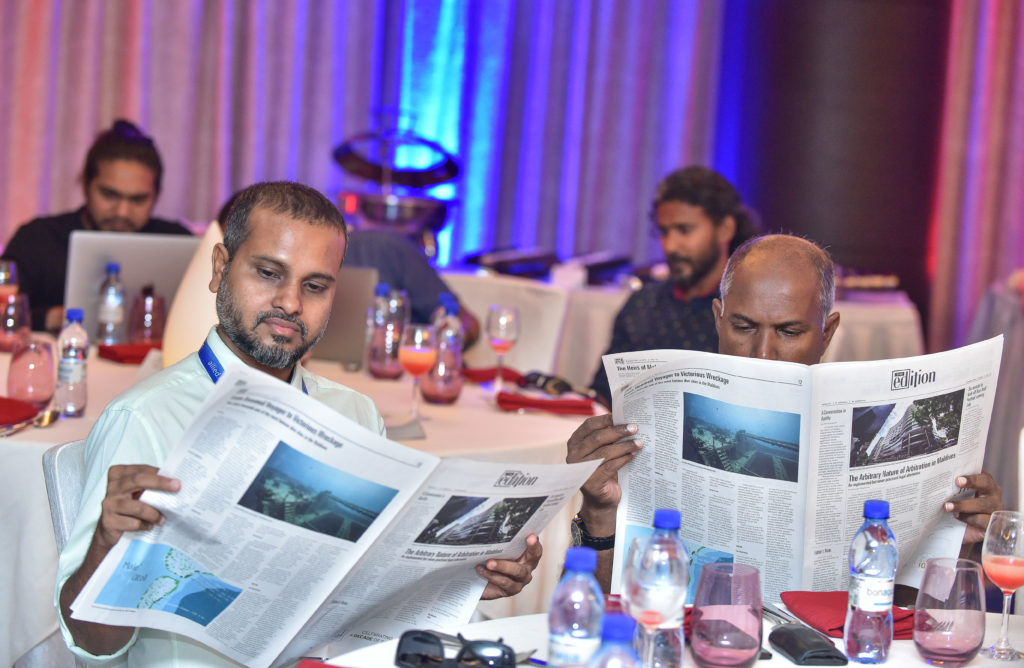 The Edition is hosted on www.edition.mv, and will post news and updates on Facebook and Twitter under the social media handle @TheEditionMV.
Borne from Mihaaru's English Section, the website can also be accessed via Mihaaru News, in place of its language selection, and will include all of Mihaaru English's archived work.  
Mihaaru News was founded following the dissolution of the Maldives' longest standing news media at the time, Haveeru Media Group, largely in answer to the strong public sentiment expressed towards a revival of the nation's most trusted news source.  
Comprising of the largest collective of award winning, seasoned  journalists and equally promising young writers, Mihaaru and Dho and now The Edition, strive to continually bring to its readers the epitome of news and lifestyle journalism in the Maldives.
The Edition ensures the continuation of Haveeru's legacy as a celebration of linguistic ability and freedom that recognises and adapts to the ever changing tides and trends of the global stage.