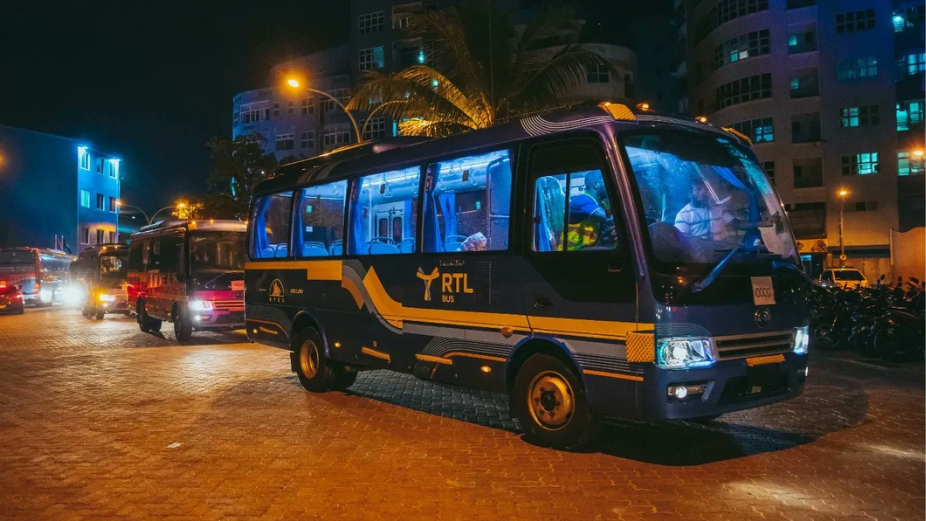 Maldives Transport and Contracting Company (MTCC) has stated that the mini bus services will commence in Male' City from this Monday.
Trial runs were conducted in the last 2 weeks and the official mini bus services will start on 5th September (Monday) where the rides will be free for the first 2 weeks of commencement. After the initial 2 weeks, MVR 7 will be charged per ride and children below the age of 3, students in uniform, and the elderly will be allowed to travel free of charge on the mini buses.
Mini buses will be operating on two main routes from Majeedhee Magu and Ameenee Magu as vehicle parking has now been prohibited on these two roads.
12 mini buses will be used in Male' City. These mini buses have a capacity of 20 – 25 passengers and the vehicles are also designed for easy access and travel for people with disabilities.