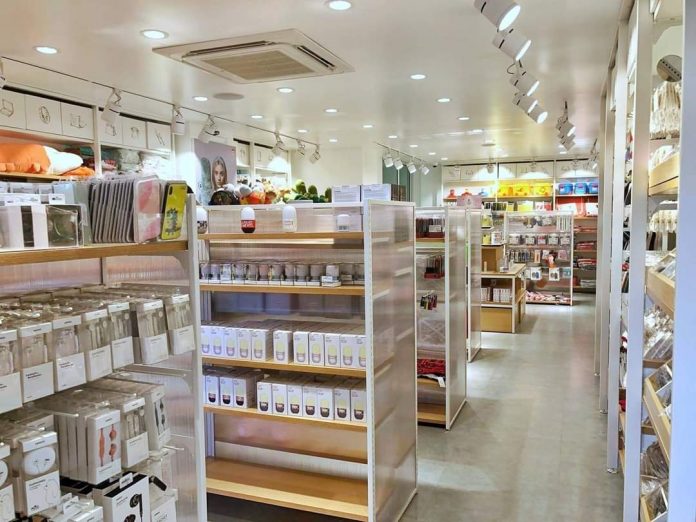 Miniso has introduced its second 'Shop in Shop' outlet in Hulhumale' Sonee Hardware.
Miniso, a renowned designer brand of Japan, was first introduced to the Maldives by Sonee Sports last month. Miniso has further expanded its business in the Maldives with its new 'shop in shop' outlet in Hulhumale'.
According to Sonee, products of Miniso can now be purchased in its new outlet at Hulhumale' Sony Hardware. The outlet has also announced a 10% discount on every purchased product of Miniso and this discount is applicable on the 3rd and 4th of August 2020.
Furthermore, Sonee also states that the shop will be providing a 10% discount on its chosen home improvement products.
"Our aim is to make the products of Miniso easily accessible to the customers in Hulhumale'. We are receiving a huge demand from the outlet in Male'", read a statement by an official of Sonee.
Some of its products on sale include, bags, electronics, electrical appliances, textiles and children's toys. Apart from these, Miniso Maldives also provides cosmetics, skincare products and makeup tools. Products such as varieties of toiletries and kitchenware are also available from Miniso Maldives.
Miniso was founded by Miyake Junya, a contracted designer of a number of international fashion & casual brands and Ye Guofu, a Chinese entrepreneur. The products of Miniso has been manufactured with careful consideration of its designs and durability.
Miniso was introduced to the Chinese Market in 2013 and the business was internationally broadened since then. At the end of the last year, Miniso opened a total of 3900 outlets across the world, in countries such as America, Canada, Russia, UAE, and Singapore.