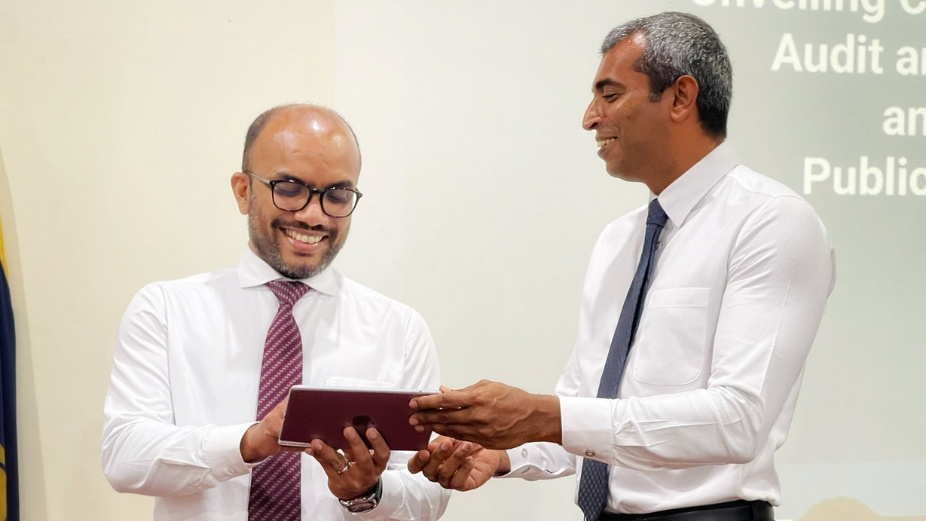 Minister of Finance Ibrahim Ameer has launched the "Regulation on audit and accountability of SOEs" and "Regulation of Public Interest Entity Auditors" on Tuesday. These regulations formulate and strengthen the current SOE Auditing Framework, enabling better governance of SOEs.
The regulations were unveiled during a special ceremony at the Auditor General's Office by Finance Minister Ibrahim Ameer.
Speaking at the unveiling ceremony, Auditor General Hussain Niyazy stated that both regulations were formulated under a new strategy by the Auditor's General Office and the Institute of Chartered Accountants of the Maldives. According to Niyazy, the SOE regulation will apply to companies that have 50 percent government shares or more. "We are making an exception within this for public limited companies and private limited companies," he added.
Minister Ameer also spoke at the ceremony. He emphasized the importance of public awareness regarding the financial standing of companies with government shares. According to him, the newly unveiled regulation will speed up the audit of companies with government shares, and assist in holding them more accountable.