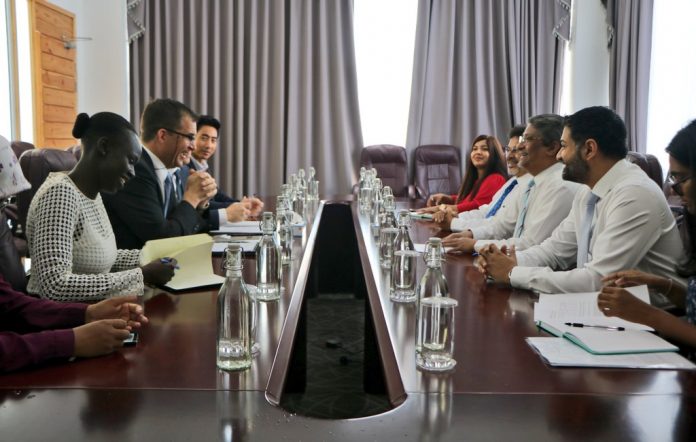 The Minister of State for Foreign Affairs, Ahmed Khaleel has met with the UN Special Rapporteur on Torture and Other Cruel, Inhuman and Degrading Treatment, Mr. Nilz Melzer earlier today.
The Special Rapporteur is presently undertaking a country visit to the Maldives from 17-24 November 2019.
During the meeting, the Special Rapporteur briefed the Minister of State concerning issues regarding his mandate, on torture and other cruel, inhuman and degrading treatment and took positive note of the fact that the Maldives has been progressive in its treatment of prisoners and other individuals.
The Special Rapporteur also provided an outline of the existing challenges that are still in place, both institutional and human capacity, as well as challenges within the existing legal framework which must be overcome to align more closely with international standards and best practices. The Special Rapporteur will present his report to the UN Human Rights Council during its 46th Session, in March 2021.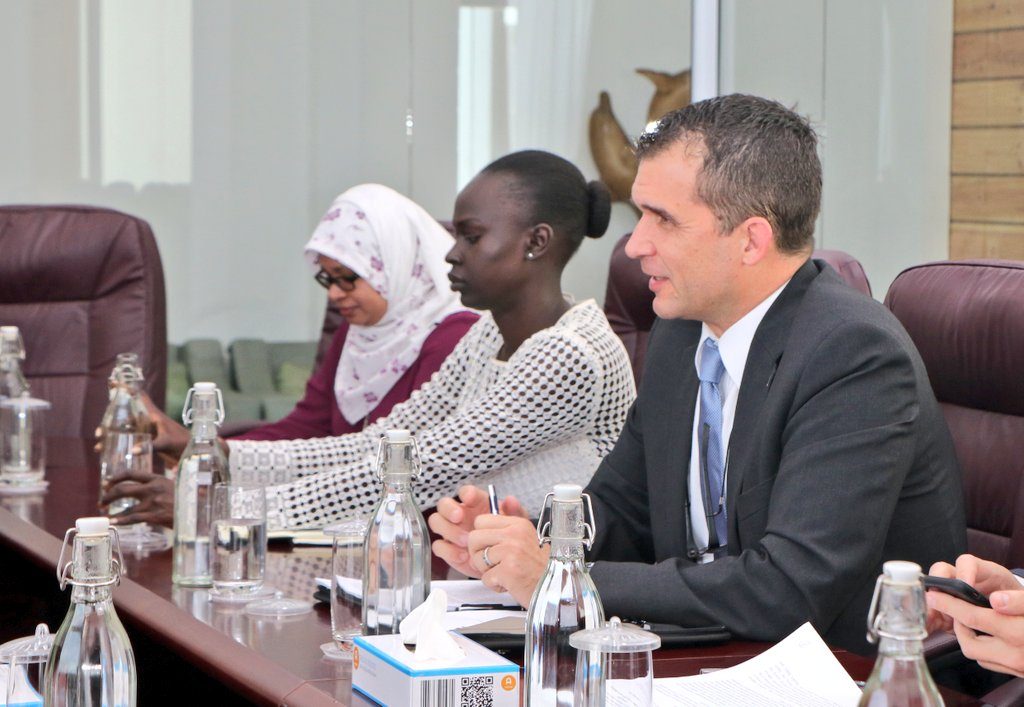 The Government of Maldives has been forthcoming in its desire to engage more closely with the Human Rights Council and its mechanism, with genuine efforts being undertaken to conduct an objective assessment of the domestic human rights mechanisms, with a view to further improve and strengthen them. The Minister of State assured the Special Rapporteur that the Maldives will welcome the recommendations and will work closely to implement them.
During his visit to the Maldives, the Special Rapporteur met with a number of interlocutors, including from the Executive Branch, the Legislature, the Supreme Court, independent commissions, civil society and other important stakeholders.
The Special Rapporteur on Torture is the second special procedures mandate holder of the UN Human Rights Council to visit the Maldives this year. Following the renewal of the Standing Invitation by the Government in February 2019, the Special Rapporteur on Cultural Rights visited the country in June 2019.
State Minister Khaleel was accompanied by Abdul Ghafoor Mohamed, Foreign Secretary, Amin Javed Faizal, Additional Secretary and Mariyam Reesha, Director at the Ministry of Foreign Affairs.