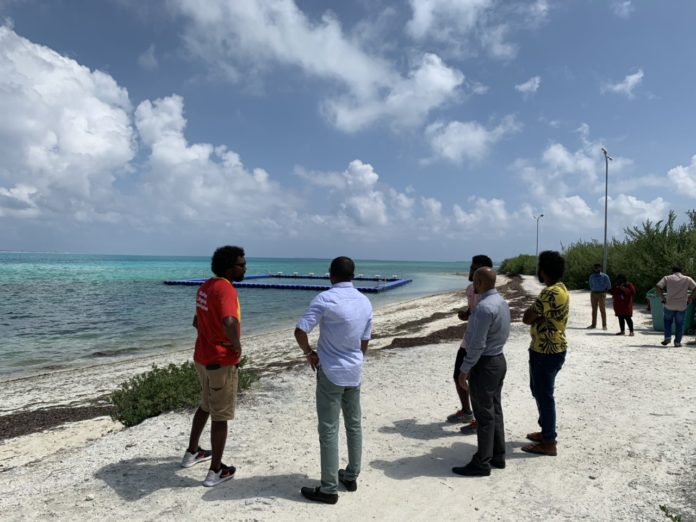 Youth minister Honourable Ahmed Mahloof has visited Addu on an official trip and taken a look at the places Addu's youth make use of along with the sports complexes in Addu.
In the visit, discussions were made with Addu city council on ways to empower youth and to ensure the smooth running of sports activities in Addu. He also visited the current sports arenas in Addu and observed their current status.
Mr. Mahloof assured that a budget will be provided in renovating the Addu stadium and other sports arenas in Addu. In addition, he also stated that a synthetic running track will also be opened in Addu in the near future.