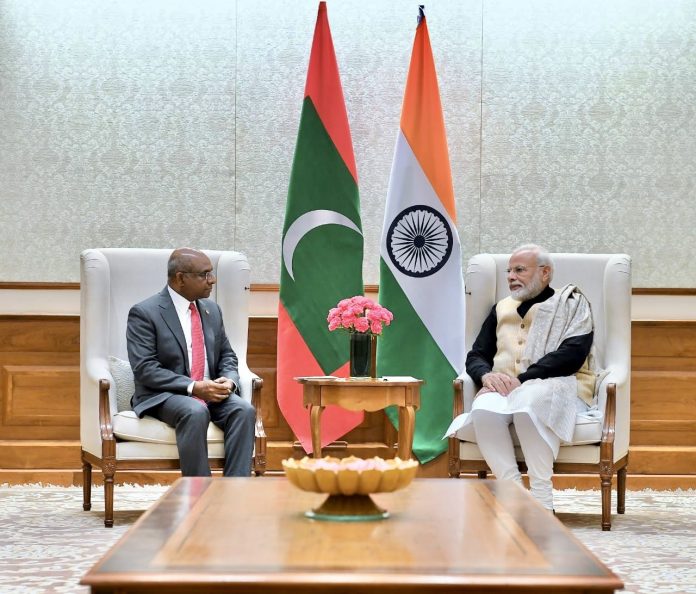 Minister of Foreign Affairs of the Republic of Maldives H.E. Mr. Abdulla Shahid called on Prime Minister of the Republic of India, H.E Mr. Narendra Modi on 13th December 2019.
During the meeting held at the official residence of the Prime Minister, Minister Shahid conveyed greetings and good wishes to Prime Minister Modi, the Government and the People of India, on behalf of President Solih and the Government and the People of Maldives.
Minister Shahid expressed appreciation to the Indian Government for the continued efforts and assistance provided, and assured the commitment of the Government of Maldives to increase cooperation between the two countries in various areas that are of mutual benefit.
Minister Shahid was accompanied at the meeting by Secretary, Multilateral Dr. Ali Naseer Mohamed, Secretary, Policy Aminath Shauna, Ambassador of Maldives to India Aishath Ahmed Didi, Deputy Chief of Mission of the Embassy of Maldives in India Aminath Shabeena, and Director, India Section, Mariyam Midhfa Naeem.