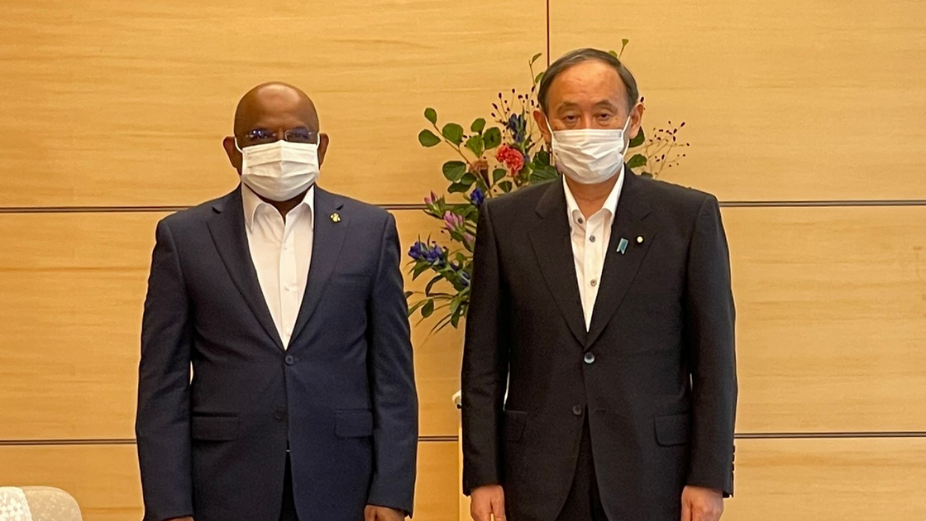 Minister of Foreign Affairs of the Republic of Maldives and President-elect of the 76th United Nations General Assembly, Abdulla Shahid called on Prime Minister of Japan Yoshihide Suga yesterday.
During the meeting, Minister Shahid conveyed greetings and good wishes to Prime Minister Suga, the Government, and people of Japan, on behalf of President Solih and the Government, and people of the Maldives. Minister Shahid expressed appreciation to the Japanese Government for the continuous support and assistance offered to the Maldives, especially during COVID19 pandemic. Minister Shahid briefed Prime Minister Suga on his priorities during the 76th session of the United Nations General Assembly, and the main themes of the Presidency of Hope.
Minister Shahid was accompanied at the call by Ambassador of Maldives to Japan Ibrahim Uvais.
The Minister is on an official visit to Tokyo from 26-28 August 2021, on invitation of the Japanese Government.