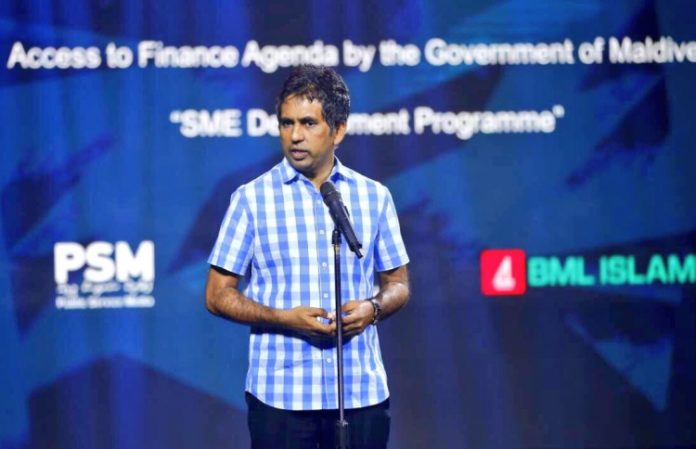 Ministry of Economic Development has introduced two finance schemes targeted for youth which totals upto MVR 80 million.
Economic Minister Mohamed Saeed inaugurated 'Faseyha Madhadhu Phase 2' and 'Innovative Finance' schemes on 05th August.
The schemes are held in accordance to Islamic financing principles with the help of the Islamic Development Bank (IDB), Bank of Maldives (BML)'s Islamic branch, Ministry of Islamic Affairs, and Public Service Media (PSM).
'Faseyha Madhadhu Phase 2' is an MVR 74 Million fund designed to be distributed under four sectors: Tourism, Transport, Construction and Fisheries & Agriculture.
Micro-small businesses will get funds upto MVR 100,000; Small businesses will be funded upto MVR 500,00; Medium businesses will be provided with funds upto MVR 1,000,000 whereas start-up businesses will be funded upto MVR 300,000.
'Innovative Financing' is an MVR 7 million scheme for media production houses to acquire equipment. The maximum payout is MVR 500,000 while the minimum payout stands at MVR 150,000.
Ministry encourages women and young entrepreneurs to apply and has allotted 40 percent of the loan scheme for women & young entrepreneurs.
Interested parties over the age of 18, may apply for the scheme until August 30.