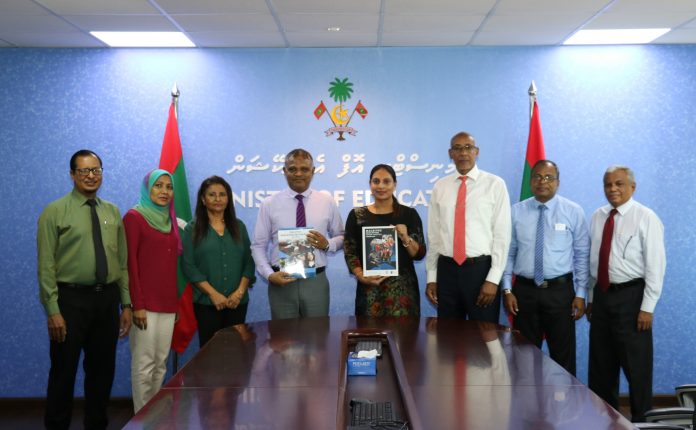 The Ministry of Education has launched the Maldives Education Sector Analysis (ESA) 2019 and Maldives Education Sector Plan (ESP) 2019 on Sunday.
Minister of Education, Dr. Aishath Ali and Minister of Higher Education, Dr. Ibrahim Hassan officially launched the plans at a special ceremony held at the Education Ministry.
The Ministries have stated that the education sector will be managed in accordance with an education sector implementation program under the newly launched ESA and ESP for the next five years. It will also follow 2019-2023 the Government's Strategic Action Plan (SAP).
ESA and ESP were compiled by the Ministries with free aid provided by the Global Partnership for Education (GPE). Maldives has become the 68th developing country to join the GPE, following the compilations of the plans.
Founded in 2002, the Global Partnership for Education (GPE) is a multi-stakeholder partnership and funding platform that aims to strengthen education systems in developing countries in order to dramatically increase the number of children who are in school and learning.