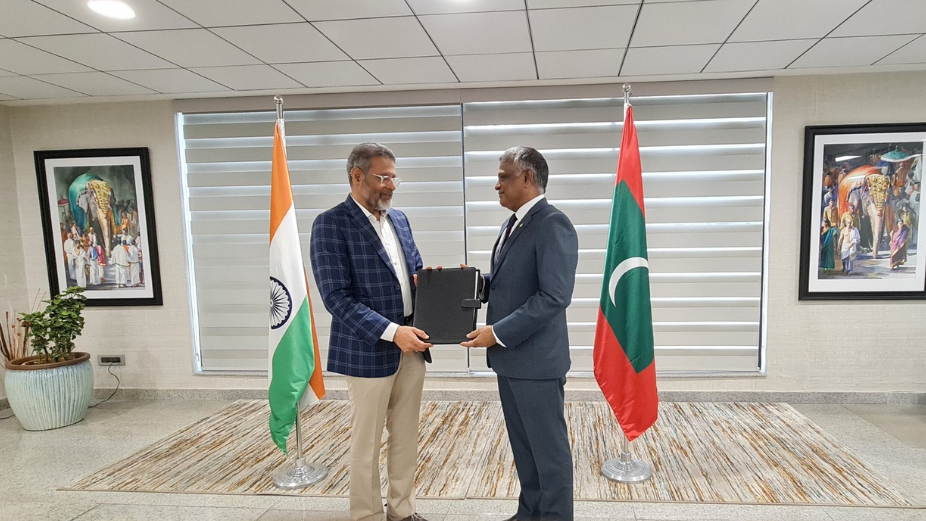 Ministry of Higher Education has signed a Memorandum of Understanding (MoU) with JAIN University in Bangalore, India, to facilitate 25 undergraduate engineering scholarships to Maldivians.
On behalf of the Ministry, Minister Dr. Ibrahim Hassan signed the MoU with the Chancellor of JAIN University Dr. Chenraj Roychand.
Under this MoU, the scholarships will be offered over 5 years for the Maldivian students.
During his visit to India, Minister Dr Ibrahim Hassan also paid a courtesy call on H E Dr. Ashwath Narayan, Minister of Higher Education, IT & BT, Skill Development of Government of Karnataka, and discussed ways in which the Karnataka government could assist Maldives in the areas of higher education and skills development.