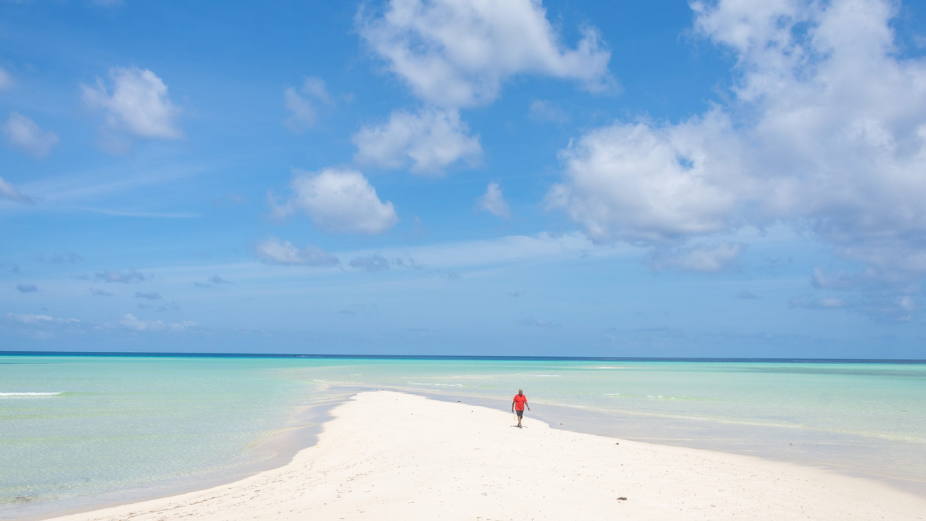 After a protracted freeze on transactions involving MMPRC islands, the Ministry of Tourism (MOT) has finally begun processing requests related to MMPRC islands.
The freeze order came from the Presidential Commission on Corruption and Asset Recovery, fondly referred to as the Asset Recovery Commission or just "PCCAR".
The freeze instituted around mid-2019 was both unequivocal and indefinite. It primarily put into the cold storage all dealings in rights and interests over MMPRC islands with specific instructions to the MOT against processing dealings that could potentially create rights and interests in favor of third parties.
Since the PCCAR directive had the immediate effect of halting 48 properties (including islands, land and lagoon), discussions began taking shape to see if the freeze order may somehow be regulated, or restricted in some form as opposed to being blanket, general and indefinite.
After exhausting several rounds of communication, it was finally agreed that transactions in respect of these properties may be carried on but with immense caution – and with a very visible disclaimer that MOT may not be bound by its statements and may have to depart from its position/policy.
This was a necessary caveat due to the ongoing investigation conducted by several government agencies: Anti-Corruption Commission (ACC), Maldives Police Service (MPS) and the PCCAR. Also, it was seen as a reasonable measure that owners of these properties (making various requests to MOT) are advised of the ongoing investigations and potential risks.
However, due to some other developments that took place during mid-2020, the freeze again precipitated across all properties. Everything and anything to do with these properties was halted – including all development or operation related approvals and permits.
The end result was that nothing at all on these 48 properties would be processed by the MOT. This adverse development reignited discussions (over potential consequences of the halt) in the corridors of power.
During the first week of October 2020, the PCCAR finally lifted its freeze order of mid-2019 on all 48 properties returning those properties to their pre-freeze status. Owners of MMPRC islands may now continue to develop, operate, sublease, enter into management contracts, dispose of their property or sell shares in their lease holding companies.
The embargo on transfer of leasehold rights and changing / diluting ownership of shares is now effectively withdrawn. All development approvals and other operation related approvals are now issued without hindrance.
The withdrawal of the freeze may well be a sign that the presidential commission is nearing completion of its work. It is also an indication that a decision on the future course of action in respect to these affected properties may be in the offing.
Although the first set of reported figures indicated some 60 odd properties, there seem to be some 48 properties leased by MMPRC and transferred to investors that fall within the subject of MMPRC properties. The remaining ones did not perhaps succeed to execute lease agreements even if offer letters may have been issued for them. Regulations published earlier by MOT had laid out a process to deal with these properties which had the indirect effect of eliminating these properties from the MMPRC list.
After about 5 years, some of these properties have now become operational properties, others are in various stages of development. There are some who had undergone a change of control – in the sense that the early owners had transferred their rights to new owners.
As the islands have now become unfrozen, the anxiety in the marketplace is becoming visible. It is not known what the outcome of the presidential commission would be or what the government decision in respect of these properties would shape out to be.
One fact is clear: since the properties were provided at a nominal or undervalued price, and the government had created the PCCAR to look into these matters (among others) a clear decision on the fate of these properties would come – in the fullness of time.
The first question asked is this: would these properties be forfeited/repossessed by the government? It is highly improbable that the government would ask these properties to be returned to the government: as indicated earlier, some of these islands have now metamorphosed into operational resorts while others are in various stages of development (often burdened with debt capital).
The second question asked is this: what could be the other alternative? Can the government ask for monetary compensation? Can the government ask for the actual value of the property to be paid up? It is highly probable that the government's decision could incline towards such a direction. It may ask these properties to pay their legitimate acquisition cost.
Even with such a prevailing and popular view, the government is bound to face some complications. Some of these properties have changed hands – in the sense those who acquired these properties have already sold their rights, made their money and disappeared from the picture. Unrelated third parties now hold ownership and possession.
The government has been consistently giving the message that most of these properties were acquired at nominal or hugely undervalued rates. So there is every likelihood that the government would send a bill to these properties. The question would be to whom? Who would be the addressee of the bill? Would it be sent to the previous owner or present owner or to the property itself?
It would be interesting to see how this issue gets resolved. At any rate, it will entail the gymnastics of acrobatic legal minds to provide some creative legal solutions that will futureproof the government's decision from any potential legal scrutiny in court.
About the Author; Nasheed & Co Law Firm is one of the leading corporate and commercial law firm in the Maldives, established in 1997. They are an efficient, convenient, and responsive firm of professionals providing a client-centric legal concierge service offering the full spectrum of corporate and commercial law advice assistance and support.