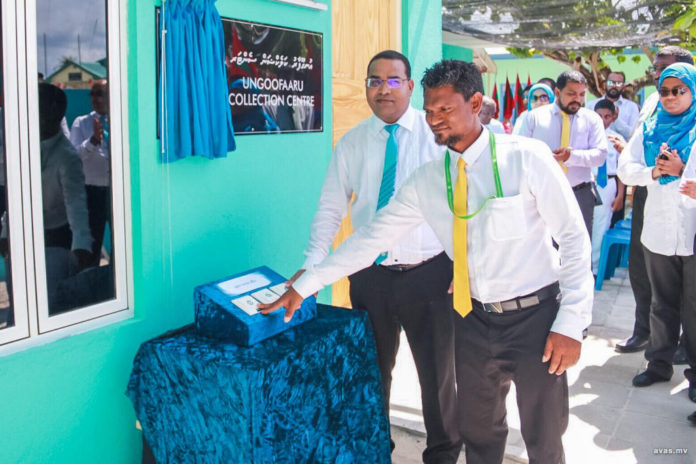 Earlier today, a new MIRA collection center was opened at R. Ungoofaaru.
It was inaugurated by the Commissioner General of Taxation Yazeed Mohamed and the President of R. Atoll Council, Ali Shahid.  The new MIRA collection center was built to provide service to taxpayers in the atoll.
Commissioner General of the Tax Authority noted on the occasion, 'The center will provide all the necessary services small and medium ventures require. They will also be given loans and other forms of assistance depending on the rules and regulations'.
He also noted that a number of taxpayers has been waived off by the special fine amnesty program. Small and medium ventures are applicable to enter this program which ends on October 27th.