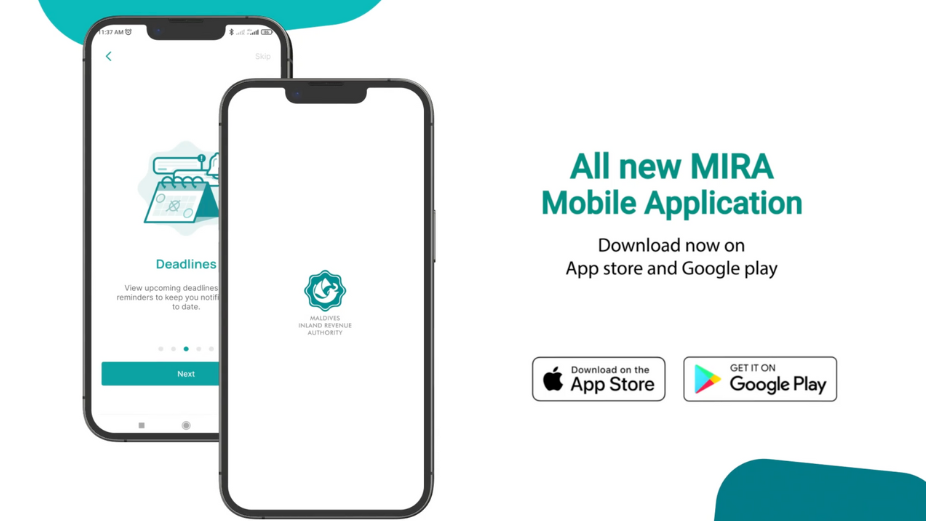 The Maldives Inland Revenue Authority (MIRA) has introduced a new website and mobile application with additional services, aimed at providing taxpayers with easy access to tax information and facilitating the completion of tax requests.
The website and mobile application were launched by the Commissioner General of Taxation, Fathullah Jameel, and the Chairman of the MIRA Board, Ahmed Sarwash Adam, at a special event held at MIRA on January 18, 2023.
The new website offers several enhanced features, including the ability to submit all MIRA application forms through the website, a live chat function, interactive guides for easy access to important tax-related information, and a user-friendly design that provides easy access to tax laws and regulations, detailed accounts shared by MIRA, and other important information.
The mobile application also provides access to many of the services offered on the online portals "MIRAconnect" and "Vaarupay", used by the tax department for submitting and paying taxes. The mobile application also allows users to identify important tax deadlines and send reminders to their phone calendars. Additionally, customers can view the queue through the mobile application, and request appointments for tax-related information sessions. The mobile application can be downloaded from the Google Play Store and the Apple App Store.