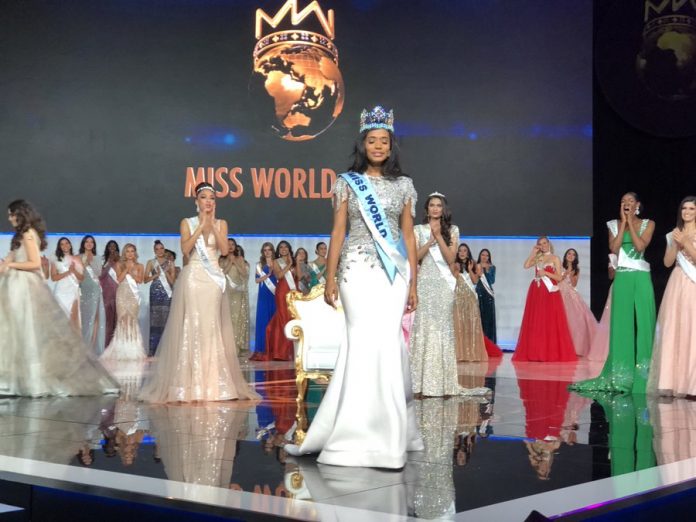 Jamaica's Toni-Ann Singh was crowned Miss World 2019 on Saturday.
Toni-Ann Singh was born in Morant, St. Thomas, Jamaica. She is a psychology and women studies graduate of the Florida State University.
Singh was crowned by last year's winner, Vanessa Ponce de Leon of Mexico.
On Saturday, she earned an ovation from the audience after singing Whitney Houston's hit "I Have Nothing" during the beauty pageant.
"To that little girl in St. Thomas, Jamaica and all the girls around the world – please believe in yourself. Please know that you are worthy and capable of achieving your dreams. This crown is not mine but yours. You have a PURPOSE," Singh tweeted on Saturday.
This is the fourth time that a representative from Jamaica is crowned as Miss World since 1959. Jamaica has previously won Miss World titles in 1963, 1976 and 1993.
It's also the first time that all top beauty pageants — Miss USA, Miss Teen USA, Miss America, Miss Universe and now, Miss World — have crowned black women as their winners.