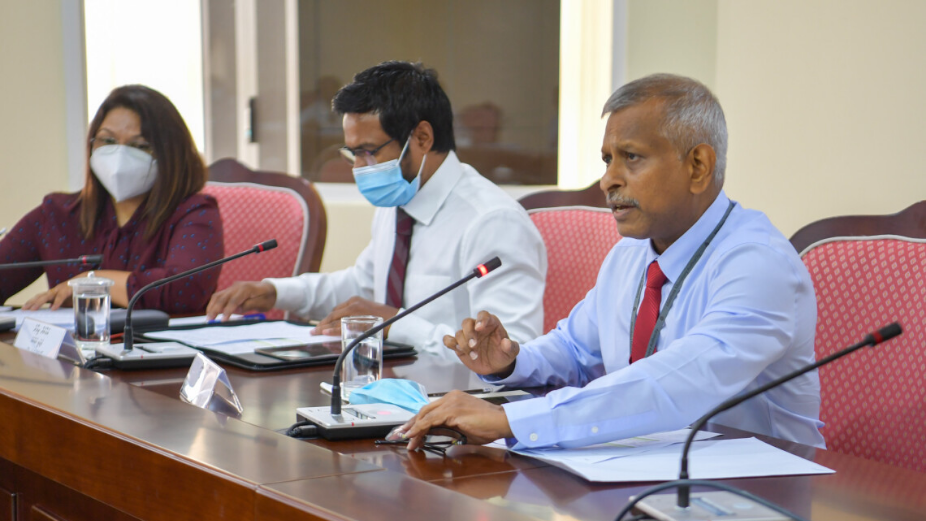 Governor of the Maldives Monetary Authority (MMA), Ali Hashim has stated that the central bank is preparing to allow additional currencies to be used for import transactions, other than the US Dollar.
Speaking at a Parliament Committee on Public Accounts, the Governor said that other currencies are being considered as an attempt to reduce demand for US dollars. He stated that currencies from the two largest markets Maldives imports goods, Indian Rupee and Chinese Yuan would be allowed for imports in the future.
"We are looking at additional currencies to be brought as alternatives to the exchange," said Governer Hashim. "It is possible to directly swap Chinese Yuan and Indian Rupees."
According to Deputy Governor of MMA, Ahmed Imad, many other countries follow the same system. He explained that currencies of countries with which trade links are the strongest are generally used for trade purposes. Furthermore, he added that once MMA establishes a mechanism by which local currency can be used to acquire products from another jurisdiction, demand for US dollars will drop.
As a result of the COVID-19 pandemic, demand for US dollars has skyrocketed, causing its black market value to rise at a staggering pace. MMA has injected a total of USD 521 million so far, by lending to banks operating within the country.