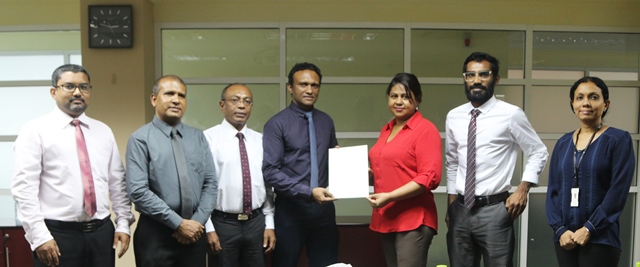 Maldives Monetary Authority gives license to a 100% Maldivian company to provide insurance service in Maldives. The new company is called Dhivehi Insurance Company Private Limited with majority ownership by Ensis Fisheries Pvt. Ltd.
MMA said that the company should start their services within the next 6 months. Recently MMA gave license to another company called Solarel Insurance as well.
Dhivehi Insurance Company is dedicated to serving the various insurance needs of individuals and corporations alike. The board of Directors include the former managing director of Allied Insurance Company, Mr. Abdul Wahid Thawfeeq.
Dhivehi Insurance Company has become the only company licensed by MMA that has already achieved gender parity on the board by having majority women on the board. Furthermore, besides the Chairperson, board committees are also chaired by women.