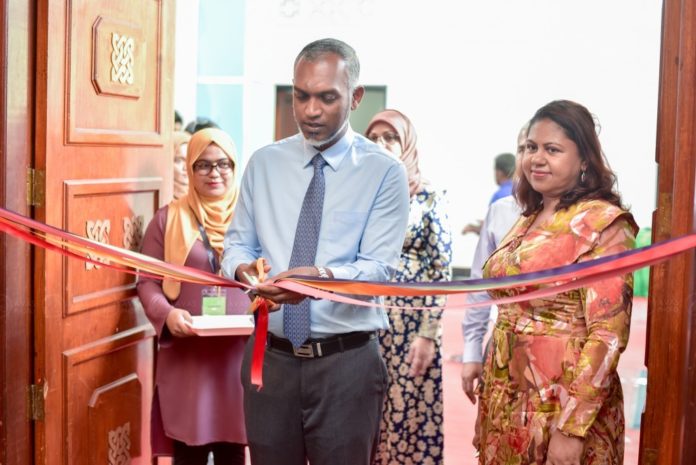 Maldives Financial Expo 2017, Organized by the Central Bank of Maldives Maldives Monetary Authority (MMA) has begun on the 6th of July (Thursday) 2017. The major focus of this expo for the year is "housing and financing" and will feature panel discussions about various settings throughout Male' and Hulhumale' City with flexible financial schemes aimed at locals and potential investors.
The expo features 30 stalls of which the Housing Development Corporation (HDC) stall having the biggest presence. In addition to HDC, participants of the expo include major banks of Maldives, insurance companies, Maldives Finance Leasing Company (MFLC), Capital Market Development Authority (CMDA), Maldives Stock Exchange, Maldives Pension Administration Office, Oredoo Maldives, Dhiraagu, Economic Ministry and Maldives Inland Revenue Authority (MIRA).
The expo was inaugurated by housing minister Mohamed Muizzu. Speaking at the inauguration, Minister Muizzu spoke about the importance of ensuring that all citizens are homeowners. Maldives Financial Expo will go on until the 9th of July 2017.