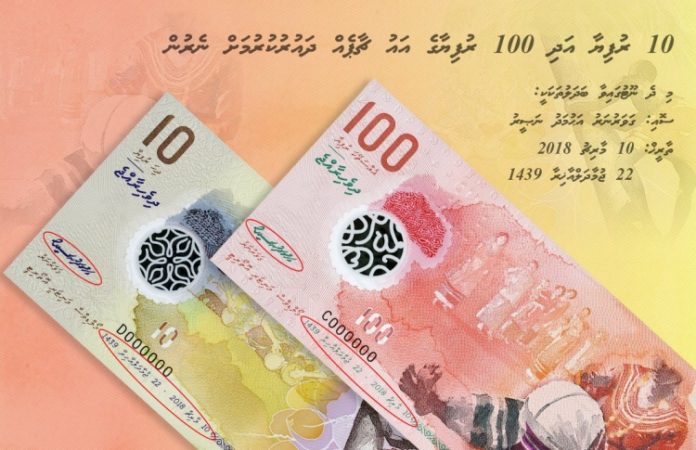 Maldives Monetary Authority (MMA) on 3rd August released the new printed cash notes of MVR 10 and MVR 100, bearing the signature of the central bank's new governor, into circulation.
This is the first time for note of the new currency series, 'Ran Dhiha Faheh' to bear the signature of the new governor Ahmed Naseer. He assumed office in August 2017. 
The original Ran Dhiha Faheh series features the signature of his predecessor, Dr. Azeema Adam.
The Ran Dhiha Faheh series of MVR 5, 10, 20, 50, 100, 500 and 1,000 was first released in January 2016 to commemorate 50 years of independence in the Maldives. It is the first Maldivian currency series to be printed on polymer paper, featuring a new design and special security features.
The notes of MVR 10 and MVR 100 were reprinted due to low stock, according to MMA. The new notes were brought to Maldives on July 5 where they were securely kept in the national treasury until their release into circulation.
The date on the reprinted notes is March 10, 2018.