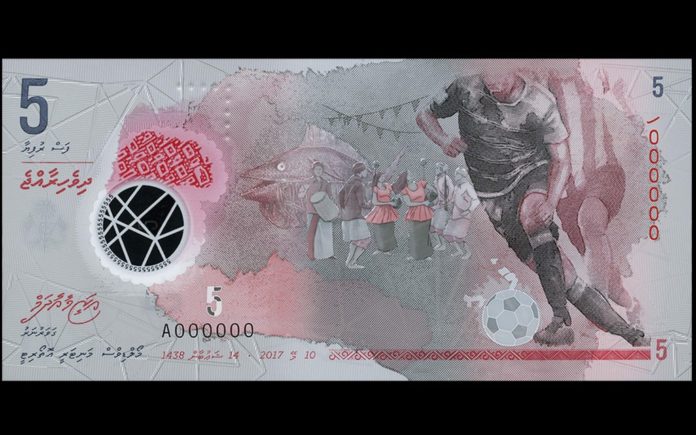 Maldives Monetary Authority unveiled the new 5 Rufiyaa Polymer Bank Note at a special ceremony this morning at Iskandhar School led by governor Dr. Azeema Adam. The design of the note was based on communication and community development concept. The front facing side design includes a figure that portrays a Maldivian National Team football player believed to be Captain Ali Ashfaq (Dhangandey) as well as other Maldivian traditional sports imagery.  The Back side design is based on a Triton shell.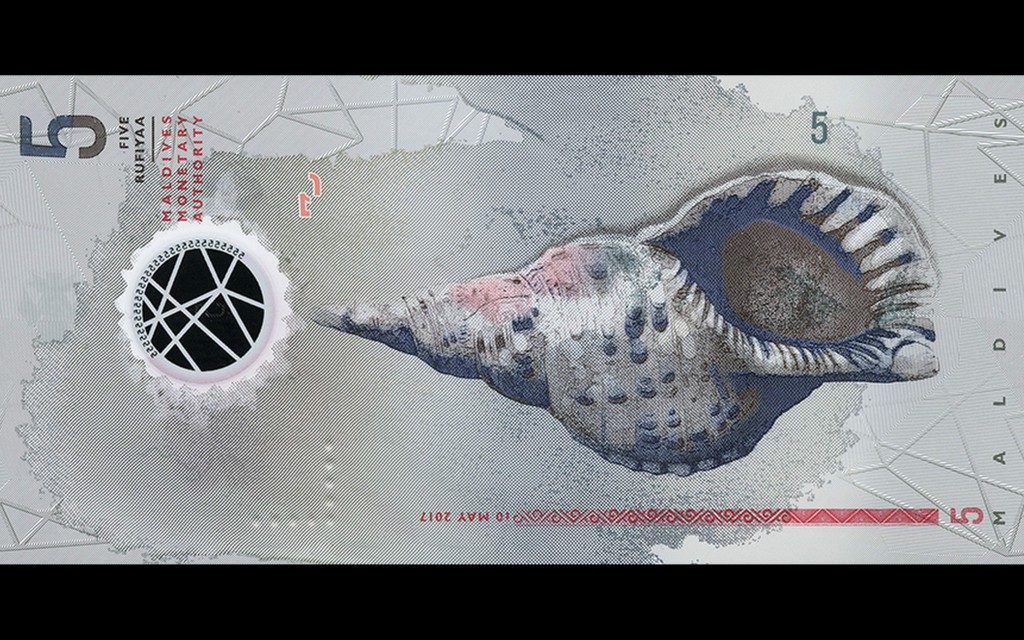 MMA highlighted that the new 5 Rufiyaa note was part of the "Ran Dhiha Faheh" that was released in the Occasion of the 50th Independence day of the Maldives inclusive of 10 Rufiyaa note, 20, 50, 100, 500 and 1000. Although the new note is scheduled to be released by July, MMA will begin awareness programs aimed at public to familiarize them with the new note before it is being circulated into the system.
MMA remains extremely confident with the brand new security features which includes a clear window which displays the value of note. These notes were printed in the United Kingdom and were designed by Creative Director of Maldives Getaways Mr. Abdulla Nashaath.