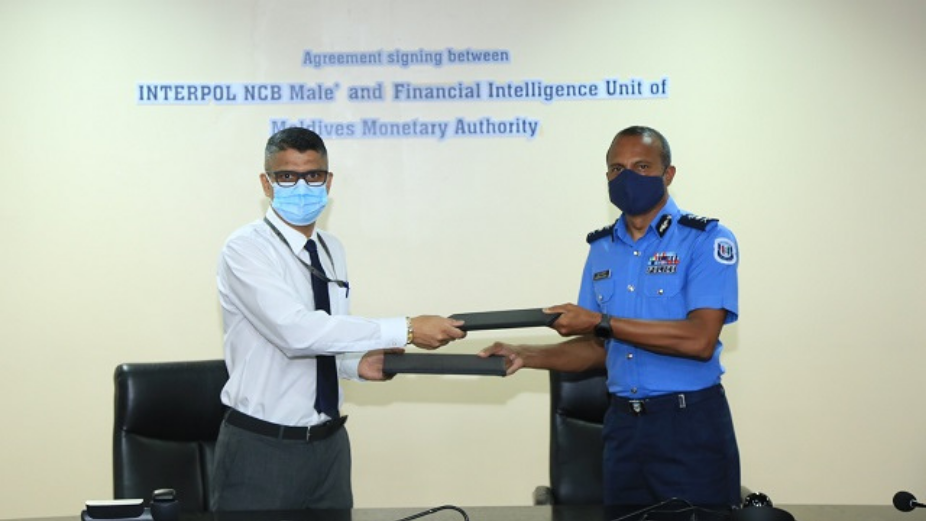 Interpol's National Central Bureau (NCB) in Male' has signed an agreement with Maldives Monetary Authority's Financial Intelligence Unit (FIU), granting access to the Interpol's information database.
The agreement was signed during a special function held last Tuesday, at Maldives Police Service's "Iskandar Building". On behalf of Interpol (NCB), Commissioner of Police, Mohamed Hameed signed the agreement while Ahmed Nasir, FIU's Head of Financial Intelligence signed on behalf of the authority.
Commissioner of Police, Mohamed Hameed noted that the partnership intends to assist and improve FIU's efficiency in anti-money laundering and countering terrorism financing with a range of databases and capabilities to access.
Financial Intelligence Unit (FIU) is an operationally independent Unit established under the Prevention of Money Laundering and Financing of Terrorism Act within Maldives Monetary Authority. FIU is the central national agency for receiving, analyzing and disseminating information concerning money laundering activities, terrorism financing activities and proceeds of crime.