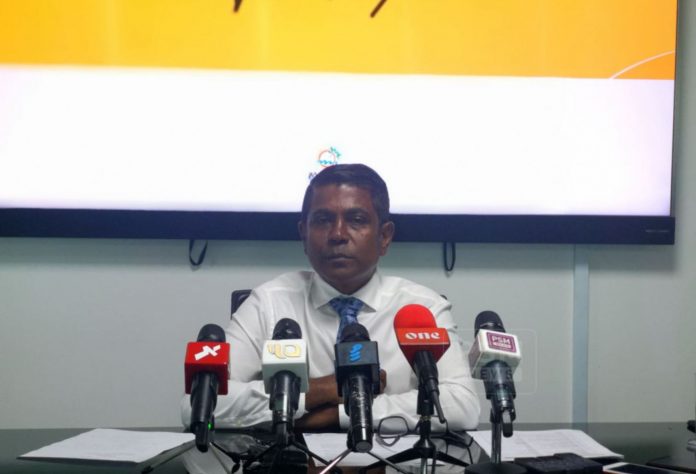 Maldives Marketing and Public Relations Corporation (MMPRC) has stated that out of 135 marketing activities planned, 113 were conducted within the past months.
Speaking at the media briefing held today at MMPRC head office, the Managing Director of MMPRC, Thoyyib Mohamed said that 2019 has proven to be a fruitful year for the Maldives.
Under the 'Visit Maldives' slogan, MMPRC had conducted and launched several marketing activities include two roadshows in 8 cities, 1 fair, 5 joint promotions, 9 campaigns and 5 media fam trips.
Some of the marketing activities are currently ongoing in America, Italy, Munich – Germany and in India.
Thoyyib said that they are expected to kick off another series of activities including visibility campaigns in two roadshows and in UAE, National Geographic Traveler Magazine campaign, China WeChat joint campaign and outdoor campaigns in several cities.
He noted that the tourist arrival rate is estimated to reach 1.5 million by the end of the third week of November. Special celebration activities are expected to be held on the occasion of reaching the milestone.
Thoyyib also highlighted that changes have been brought to the membership fee to accommodate more members. Resorts can now obtain year-long membership for USD 750 while guesthouses and liveaboards have to pay USD 250.
With the introduction of the new membership fees, MMPRC expects to see more members, take part with them and promote the Maldives in the coming year.