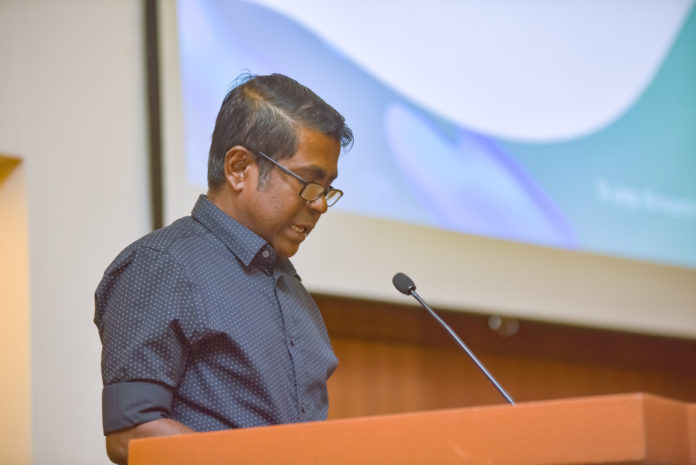 Maldives Marketing & PR Corporation (MMPRC) have hosted a discussion gathering exclusive for the tourism industry marketeers, themed under "Tourism Marketeers Evening".
The first edition of this program took place on 10th September at Kurumba Maldives.
Tourism marketing professionals representing resorts, guesthouses, liveabords, and travel agencies participated in this event organized by MMPRC.
Initiating the program, Thoyyib Mohamed, Managing Director of MMPRC spoke on the importance of streamlining MMPRC's efforts in marketing with that of the industry stakeholders'.
"We hear many expert opinions everyday about the potential for even more types of tourism and products for our industry. Therefore we believe exchange of ideas between the industry professionals will help us better envision our future." He said while adding that MMPRC is actively strategizing to diversify its marketing efforts. "We are also preparing to market Maldives brand to niche markets such as MICE, Cultural, Sports and Recreational Tourism. These are just few of the many possible paths we can take to diversify our marketing."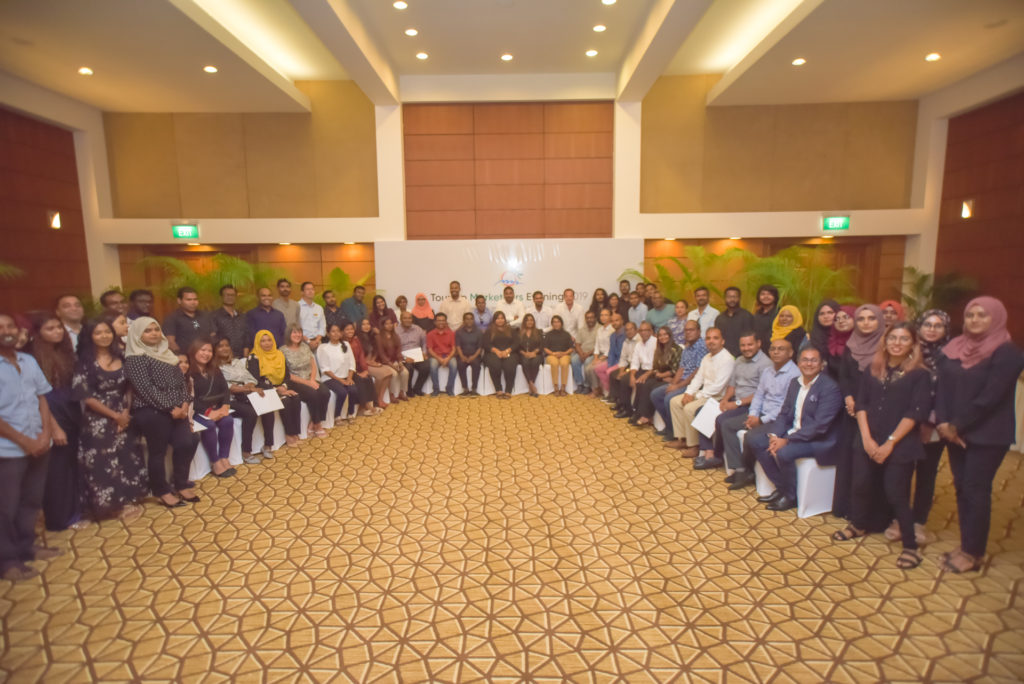 The session was divided into two main components; firstly discussing the marketing efforts by MMPRC thus far in 2019 and secondly exploring and sharing new ideas of marketing by industry marketeers. It was a fruitful discussion where the stakeholders shared numerous enhancements to MMPRC's current activities and possible activities for the year 2020.
MMPRC is currently carrying out Fairs, Roadshows, Global campaigns, Joint campaigns and Digital marketing activities focused to 23 markets.
The first six months of 2019 has recorded the biggest growth for tourism industry in terms of arrivals in the past 5 years with 1.1 million tourist arrivals. By the end of 2018 a total of 1.4 million tourists visited Maldives. The industry's target is to receive 1.5 million tourist arrivals by the end of this year.