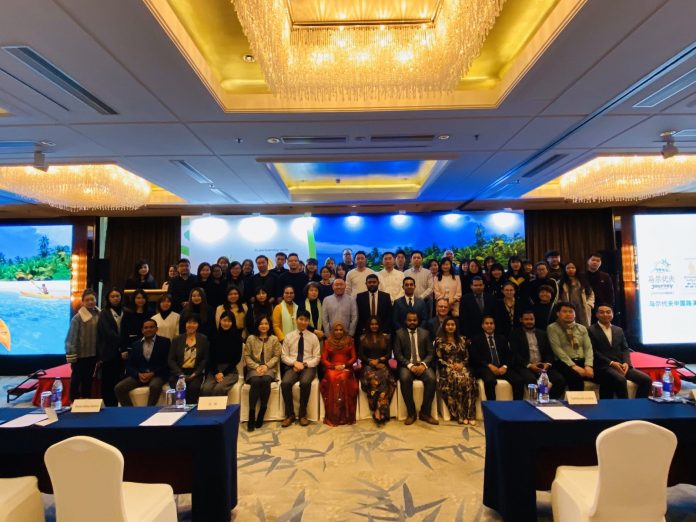 Maldives Marketing & Public Relations Corporation (MMPRC), "Journey to the Sunny Side" has commenced in China. The roadshow is being held from 25th November – 02nd December 2019 in 4 prominent cities: Beijing, Shanghai, Guangzhou and Chengdu.
Maldives Roadshow in China is the 13th event of this series which is a marketing campaign launched by MMPRC in 2019.
The four-city roadshow targets the China market to maximize the Maldives brand exposure. This event will serve as a platform for Maldives tourism industry partners to showcase products and network with top travel trade industry partners to increase tourist arrivals from the target markets.
Eleven companies from the Maldives Tourism Industry has participated in this roadshow to create potential opportunities and to further strengthen the relationship with the Chinese tour operators. In addition to the destination presentation and one-to-one networking sessions during the event, a raffle draw winner will be chosen from each city to spend holidays in the Maldives, with sponsorship from Paradise Island Resort, Sun Island Resort & Spa, Robinson Club Maldives, and Furaveri Maldives.
MMPRC has received excellent support from Maldives industry partners for the "Journey to the sunny side" roadshows in 2019. This would mark the completion of the series planned for 2019 where 12 roadshows in 37 cities have been conducted this year.
Based on the Arrival figures until the end of September this year, China is ranked number one for the highest performing markets to the Maldives accounting for 18.4 percent of the total market share with 230,349 tourist arrivals. This is a 3.7 percent increment compared to the same period of last year.
MMPRC has carried out several activities during this year to further boost the arrivals from the Chinese market. As such, MMPRC has participated in China's biggest outbound travel trade fair, China Outbound Travel & Tourism Market (COTTM). This fair has recorded more than 200,000 visitors from the travel trade industry.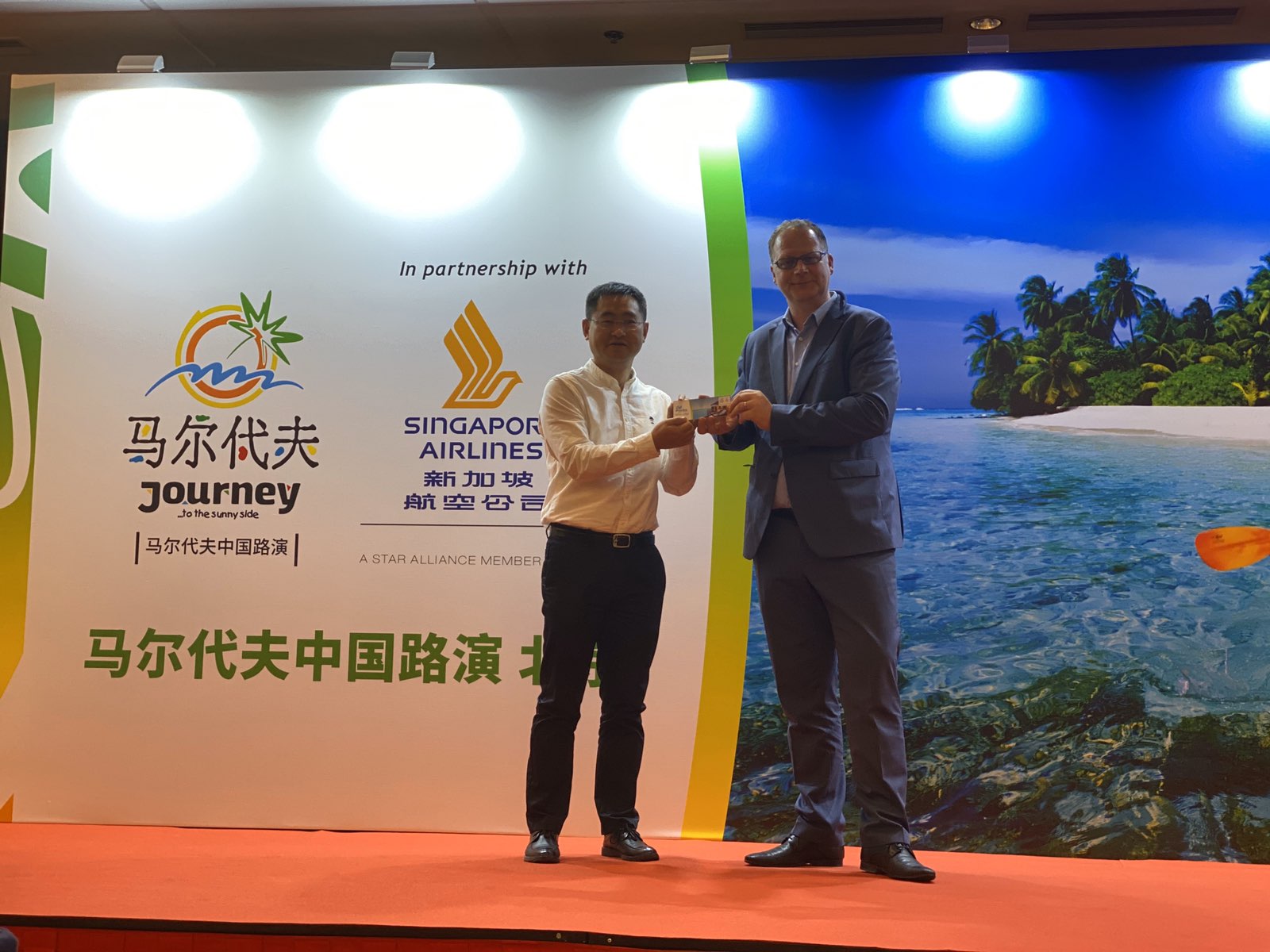 Furthermore, MMPRC has conducted social and digital media campaigns, Outdoor advertising campaigns and Familiarization trips targeted to enhance the presence of Maldives as a destination Moreover a campaign in partnership with Singapore Airlines is part of the Star Alliance is being carried out in this market.
As a result of these activities, the China market has shown progress and it is expected to see the potential for further growth in the coming years.