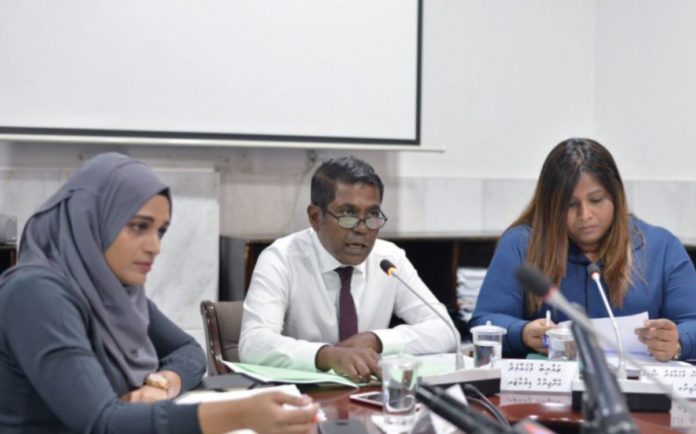 Maldives Marketing and Public Relations Corporation (MMPRC) has filed lawsuits against 3 companies who were involved in the case of money laundering the USD 14.67 million owed to the corporation.
While speaking in the Public Accounts Committee of the Parliament, Managing Director of MMPRC Thoyyib Mohamed said that the corporation has filed lawsuits with the court to recover money from three parties which were loaned by the corporation for 'US dollar transactions'.
The companies sued by MMPRC:
SOF Private Limited: USD 10.7 million
Millennium Private Limited: USD 2.5 million
Montalion International Private Limited: USD 1.47 million
According to Thoyyib, the work on recovering the money was being carried out at the instructions of the Attorney General's Office because this was funds which needed to enter directly into the corporation.
The MMPRC embezzlement case resulted in the loss of MVR 1.4 million in State funds. Only USD 12.5 million out of USD 77.55 million as the acquisition cost for the lease of islands and lagoons for tourism development went into MMPRC, while the rest was embezzled.