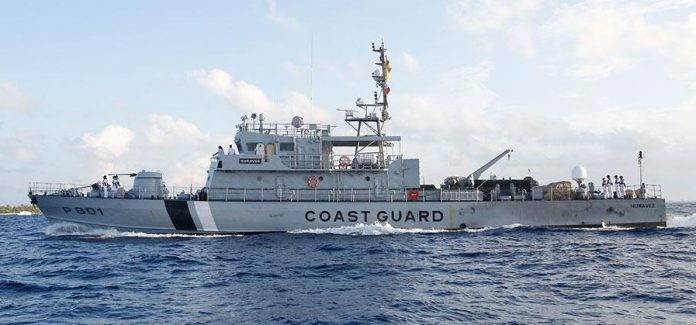 MNDF Coast Guard has begun the search for the missing second officer of international container barge which was traveling to Sri Lanka's Galle by 70 nautical miles.
According to MNDF Coast Guard Maritime Rescue Coordination Center (MRCC), the incident came into their notice on 2nd December. The information received to the commission state that the missing second officer of the international container barge is a 25-year-old Ukraine man and he was found missing on November 23rd, around 13:30hrs.
The barge was travelling towards to Sri Lanka's Galle area on 70 nautical miles and was 332 nautical miles from Maldives when this incident occurred.
MNDF has released a statement advising citizens from Northern and Northern-East islands and from boats travelling this route to contact the commission if they have any information on the matter.