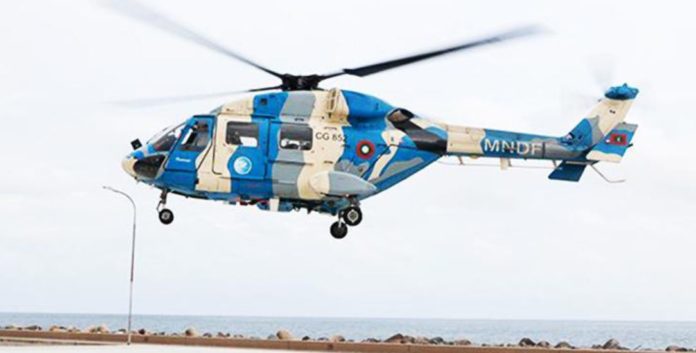 Maldives National Defence Force (MNDF) has conducted a successful medical evacuation of a 50-year old female patient on 1st August.
The female patient in critical condition was carried out from G.Dh Thinadhoo Dr. Abdul Samad Memorial Hospital to Male' City by MNDF Southern Command via Helicopter at 13:50hrs.
MNDF has shared a video of the medical evacuation on their official twitter account (@MNDF_Official).