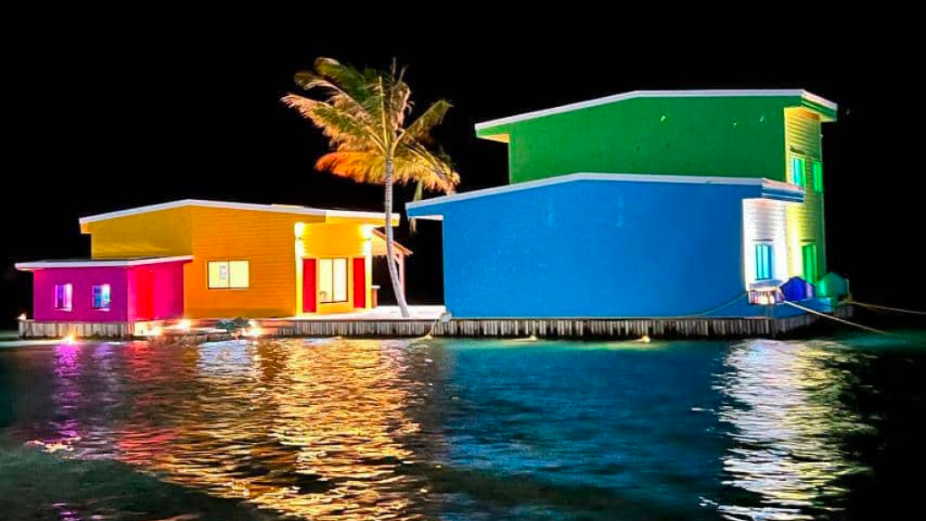 A model house displaying samples of the houses that will be built as part of the billion-dollar Maldives Floating City project will be unveiled soon. Bison Maldives built the model house with the assistance of Dutch experts working on the project.
According to Ibrahim Riyaz, the project's local consultant, the model house was built a while ago in a location 45 minutes away from Male' City. He stated that the model house would be transported and installed in the Floating City lagoon.
"If the weather cooperates, we'd like to set up the experience center (sample house) in the lagoon where the Floating City is being constructed sometime next week," he said.
Riyaz went on to say that the floating city will soon be open to the public and that visitors will be able to experience it.
The floating city's official residences will be built on a lagoon five minutes from Male' City. While 5,000 houses will be built on the lagoon, no prices or dates for when they will be available for purchase have been announced.
Riyaz stated that if the current pace of construction continues, some of the houses will be visible in the floating city by the second quarter of next year.
The Maldives Floating City project was launched by the government of President Ibrahim Mohamed Solih on March 14 last year, stemming from efforts led by former President Mohamed Nasheed during his presidency. Changes were brought to the original plans between the former government and the Dutch Docklands Company, and an agreement was signed between Dutch Docklands and the current administration on June 23 this year.
The Dutch Docklands Company has been given a 200-hectare lagoon near Aarah to carry out the project. The environmentally friendly floating city is planned to include both housing and tourism. In addition to 5,000 land plots, the project will include a yacht marina, two five-star resorts, and small picnic islands. There will also be a hospital, a school, a shopping mall, a council, and government offices.