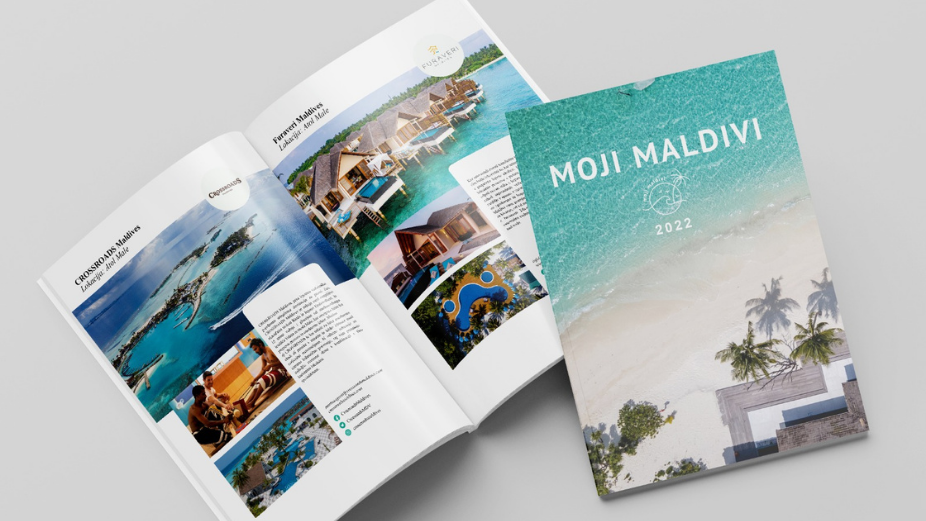 Moji Maldivi has announced the launch of the first edition of its Magazine, Moji Maldivi Revija 2022. The magazine was officially launched by the former Minister of Environment of Slovenia, Mr. Janez Podobnik in an event held on 28 February 2022.
The premiere issue of the magazine will focus on information about the culture and heritage of Maldives, and how the tourism has diversified from luxury tourist resorts to hotels in local islands, featuring a collection of luxury resorts and local islands.
The major benefit of this magazine is that it will be a guide to Maldives for all the potential travel seekers in Balkan region with authentic information on travelling around Maldives, what to explore during a stay, get to know some of the stakeholders in the tourism industry. The magazine is published in the local language in Balkan region and distributed to the market outlets. A digital version of the magazine will also be available on the website of Moji Maldivi.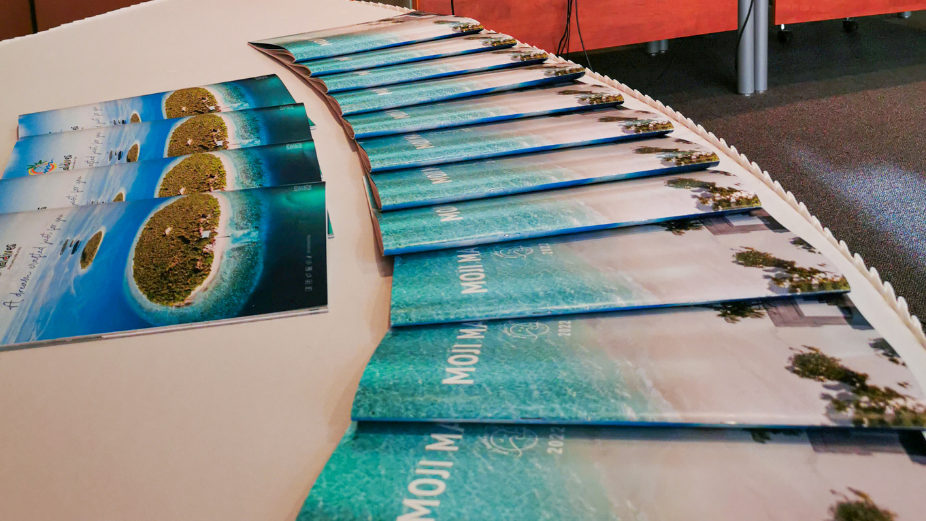 The magazine launch event was attended by travel agencies, influencers, media personals from Slovenia. The event was also virtually attended by the Managing Director of MITDC Mr. Mohammed Raaidh, and a key stakeholder of Maldives tourism industry and Founder of Maldives Halal Travel Dr. Hussain Sunny Umar as Special Guests to the Magazine Inaugural.
Speaking during the event, Mohammed Raaidh emphasized on the positive impact on the tourism sector with the diversification of tourism products in Maldives.
"Savaadheetha Dhathuru" – coined as a tribute to one of the greatest heroes in Maldivian history, is the fruition of MITDC's efforts to introduce Heritage & Cultural Tourism to the country's blooming tourism industry. Moreover, the introduction of Home Stay Tourism will give the opportunity for millennials and mid-market travelers to see Maldives' rich culture and cuisine, and experience the true Maldivian ways of life."
Further to Moji Maldivi's initiative of destination marketing and Inaugural of Magazine, Mohamed Raaidh highlighted, "Maldives has always upheld its status as a safe haven and paradise on earth for tourists, and it is our prime duty to sustainably grow the industry for future generations to come. I would like to thank Ms. Aishath Nuzuha for the tremendous work she is putting in to promote the beautiful island nation of ours. Her willingness and passion towards promoting our country is something that we applaud and thankful for, everyday. Her tireless work on this area where no destination marketing was done before, is continuously paying off."
Moji Maldivi provides information about latest travel news, packages, unique attractions and exclusive offers in the local language Slavic in its official website and dedicated social media pages. The website acts as a focal point in gaining traveller information prior to visiting Maldives. In addition, Moji Maldivi's portfolio of product and services includes advisory & consultancy, PR & marketing, specialized content creation, participating in travel fairs & expos in the region, as well as publishing Moji Maldivi Magazine.
"Maldives is a dream destination for almost everyone around the globe, and it is important to provide everyone with the most authentic and updated information regarding the country. Publishing a magazine about Maldives to Balkan region in their own language will surely give the potential travelers a knowledge book they can rely on when planning travel to Maldives. It is our vision that Maldives is targeted across all segments worldwide even to the smaller and niche markets." Aishath Nuzuha, Managing Director of Moji Maldivi.
Moji Maldivi deems that South East Europe and Balkan region are potential source markets to Maldives, having the advantage of great connectivity and accessibility as well as spending power to travel to the Maldives. Hence with serious emphasis on promotion and marketing, these markets can be lured to the Maldives. Moji Maldivi is thankful for the outstanding support and contribution receiving from MMPRC and MITDC in marketing and promoting the destination in this region.