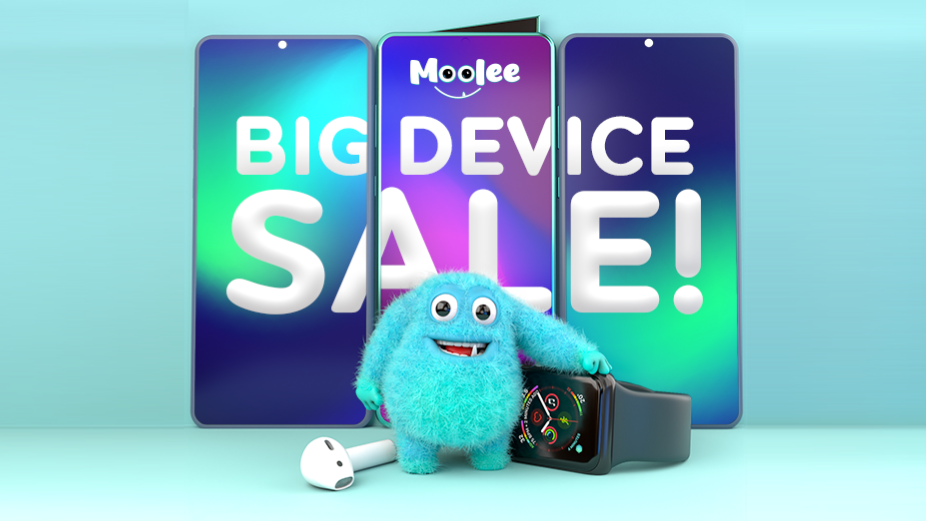 Ecommerce platform Moolee, today launched "Big Device Sale" with fantastic offers on top smartphones and accessories from the best brands in the market. With the ongoing pandemic, more and more people are working from home and requires quality devices and electronics to perform daily tasks online and on the go, hence the promotion is held with the aim to help customers acquire the latest devices at the best price in the market.
Customers will be able to view the items on discount under a special section named Big Device Sale on the platform. Devices include Apple watches, AirPods, Samsung & OPPO handsets with exciting discounts up to 15%. This special promotion is valid till 30th September 2020.
The rapidly growing ecommerce platform prospers to provide its consumers a seamless digital shopping experience with its services like online payments, free nationwide delivery, Easy Returns and genuine product availability for buyers to shop with confidence. The platform also thrives in facilitating small business owners and online retailers reach a bigger customer base, provision of free warehouse space and delivery services. With many more sellers coming on board Moolee team looks forward to cater to a more broader customer base with more products on the platform.
To purchase the desired device, please visit: http://ore.do/app