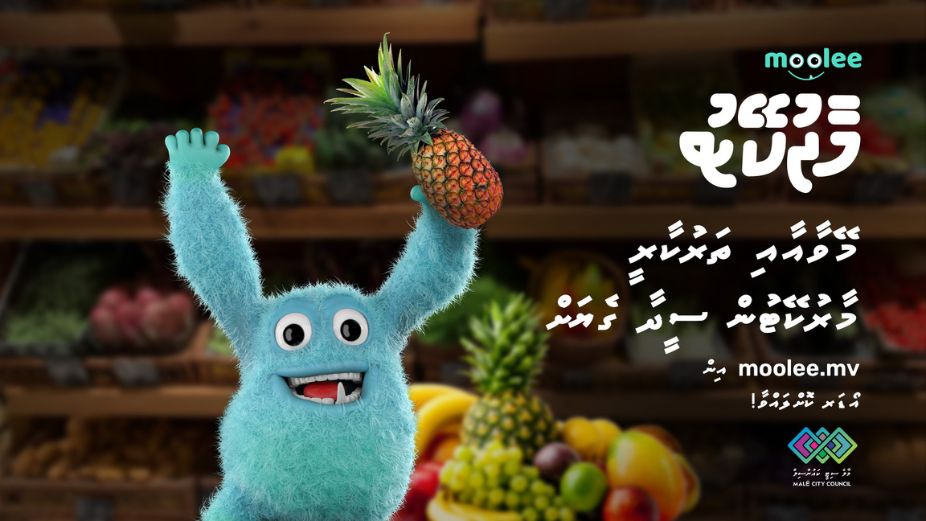 Moolee, the leading e-commerce platform in the Maldives, has partnered with the Male' City Council to launch Moolee Market. This new category on the platform enables buyers to purchase fresh fruits and vegetables from local markets without leaving their homes. Moolee Market is a timely initiative that helps shoppers skip the hassle of commuting and waiting in queues at shops and markets during this month of Ramadan.
The available fruits and vegetables include essential cooking items such as garlic, onion, curry leaves, carrots, cabbage, raddish, pumpkin, pineapple, ginger, lemon, green chili, cucumber, and many more. Moolee Market sources its products from local market businesses like Habitus Fresh and Agrizar Maldives. The fruits and vegetables are at the best price in the market, making it an affordable and convenient option for customers as the platform offers free home delivery within Greater Male', which includes Male' City, Hulhumale, and Villimale.
"We are excited to launch Moolee Market in partnership with Male' City Council, with the aim to provide our customers with a convenient and hassle-free shopping experience. With Moolee Market, customers can easily order fresh fruits and vegetables from local markets and get them delivered right to their doorstep for free. Our services we provide via Moolee is greatly in line with our vision to build a digital Maldives, to empower local businesses and provide convenience for our customers," stated Ooredoo Maldives Managing Director and CEO, Khalid Al-Hamadi.
In addition to offering a convenient shopping experience for customers, Moolee Market also provides an opportunity for local market businesses to list their products on the platform. Local market vendors who wish to join Moolee Market can contact Moolee via care@moolee.mv to learn more about the process. The partnership with Male' City Council reflects Moolee's commitment to supporting local communities.
To shop via Moolee Market, customers can visit http://ore.do/markettodoorstep and place their orders. Customers can also shop for Ramadan essentials via Ooredoo App and Moolee website. Moolee invites customers of any network across the nation to shop through the platform and enjoy the convenience.