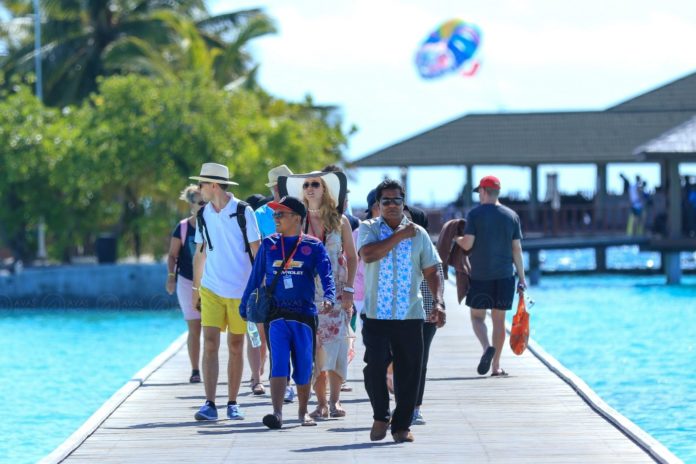 The number of tourists who visited the Maldives has exceeded 1.2 million during this year which is a 7.3% increase compared to 2017.  
Tourism ministry's statistics reflect that over 1.2 million tourists have visited the Maldives by the end of October which is an increase of 7.3% in comparison to the 1.1 million in the year 2017.
Although many markets generally showed an increase in the number of tourists, the largest tourist market of the Maldives, namely China showed a decline of 6.6% with the numbers decreasing from 265,417 in 2017 to 247,911 in 2018.