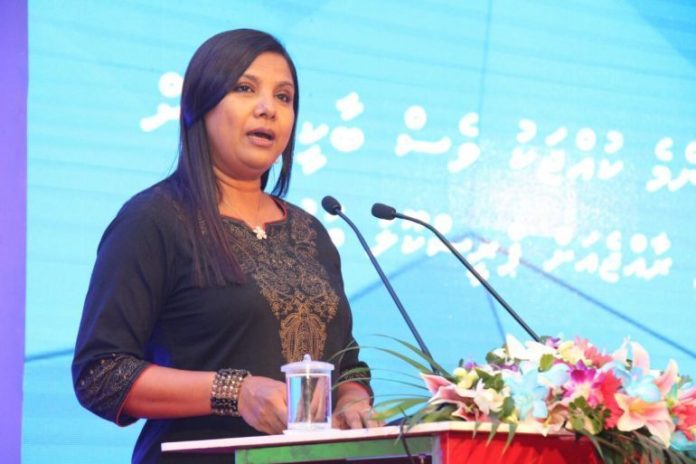 Minister of Education, Aishath Shiham has confirmed that over 14,000 students have commenced training in various sectors through TVET and BTEC.
The Minister noted that the ministry has completed several researches on the obstacles facing the development of the education sector, and to further tackle these obstacles, the ministry met with teachers, parents and senior management of schools.
One of the biggest issues facing the education sector apart from low grades is lack of experience and skills required for the field students want to enter into. As a result, several school leavers are unable to get jobs.
TVET and BTEC is a programme launched by the government in order to teach useful skills to students such that they are potential candidates upon leaving school. Forty seven percent of students who are studying in the 10th grade are studying either one of the two programs. This change in the educational sector helps to increase the pass percentage of the students as well as their interest.
TVET and BTEC provides students with employment opportunities upon completion of the program. Students are provided with jobs in their local islands, depending on the program they have completed. Over thousand pharmacy assistants, electricians and diving instructor courses have been conducted through TVET and BTEC.