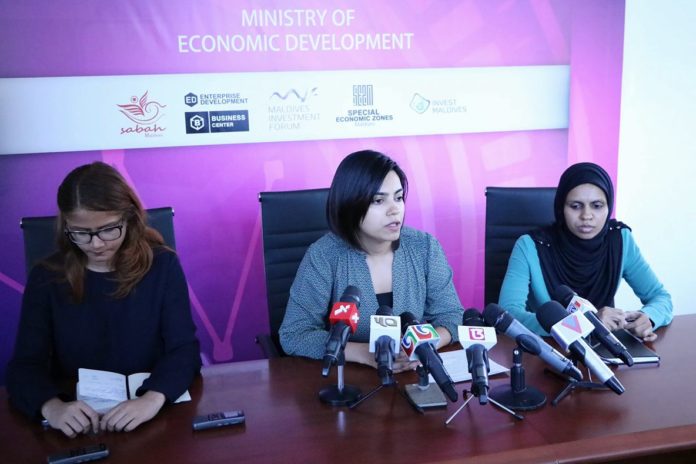 So far 23,626 businesses in Maldives have registered with the Ministry of Economic Development, the Ministry has said.
Speaking at a press briefing held at the Ministry today, the Registrar of Companies Ms Mariyam Wisam said that 12,847 of the businesses registered are owned by companies while 10,200 are owned by individuals. Noting that the number of individual businesses being registered are on the rise, she said that more than 500 businesses had been registered as Partnerships.
About 200 to 250 customers are being serviced by the Ministry on a daily basis, she said. "And that is just the number of customers obtaining services from the Ministry's counter in Male'," Ms Wisam said. "We haven't even included online customers or those in the atolls in that number."
She further noted that there has been a significant rise in the number of cases the Ministry was investigating. On average they were handling about 300 cases every day, she said.